Economy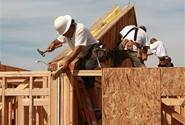 Architecture Billings Index Rebounds in December
Written by Sandy Williams
January 22, 2015
---
The Architecture Billings Index rebounded to 52.2 in December from 50.9 in November, according to the American Institute of Architects. Demand for design services increased in ten of the twelve months of 2014. The new projects inquiry index dropped slightly to 58.2 from 58.8 in the previous month while design contracts were at 49.9 after posting 54.9 in November. The ABI, an indicator of nonresidential construction activity, reflects the 9-12 month lead between architecture billings and construction spending, with any score above 50 indicating an increase in billings.
Business conditions continue to be the strongest at architecture firms in the South and the Western regions," said AIA Chief Economist Kermit Baker, Hon. AIA, PhD. "Particularly encouraging is the continued solid upturn in design activity at institutional firms, since public sector facilities were the last nonresidential building project type to recover from the downturn."
The strongest region is the South (56.8) with the weakest being the Northeast, which at 45.5 is below the 50.0 threshold indicating growth for the region.

The architects reported the most active market segment was multi-family construction.

The regional and sectional breakdown was as follows:
–Regional averages: South (56.8), West (52.9), Midwest (50.8), Northeast (45.5)
–Sector index breakdown: multi-family residential (55.7), institutional (52.5), commercial/industrial (51.2), mixed practice (45.8)
Below is an interactive graphic of the AIA Billings and Inquiries Index History, but it can only be seen when you are logged into the website and reading the newsletter online. If you need any assistance logging in or navigating the website, contact us at info@SteelMarketUpdate.com or 800-432-3475.
{amchart id="64″ AIA ABI Index}
Latest in Economy