Steel Products Prices North America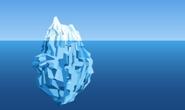 Coast Guard Breaking Ice for Final Ships of the Season
Written by Sandy Williams
January 24, 2015
---
The U.S. and Canadian Coast Guard are working to keep maritime lanes open in the Great Lakes as the shipping season draws to a close.
Operation Coal Shovel, an ice-breaking operation that commenced January 8, has been clearing ice from the southern portion of Lake Huron, Lake St. Clair, the St. Clair and Detroit River systems, Lake Erie and Lake Ontario.
Last week Canadian Coast Guard ice breakers Samuel Risley and Griffon began clearing ice on the St. Clair River that has piled up two feet or more in some areas. Traffic on the river is one-way and all vessels are required to have a Coast Guard escort. Commander Kevin Floyd, chief of the prevention department for the U.S. Coast Guard Sector Detroit said that recently one ship a day has been stuck in the ice.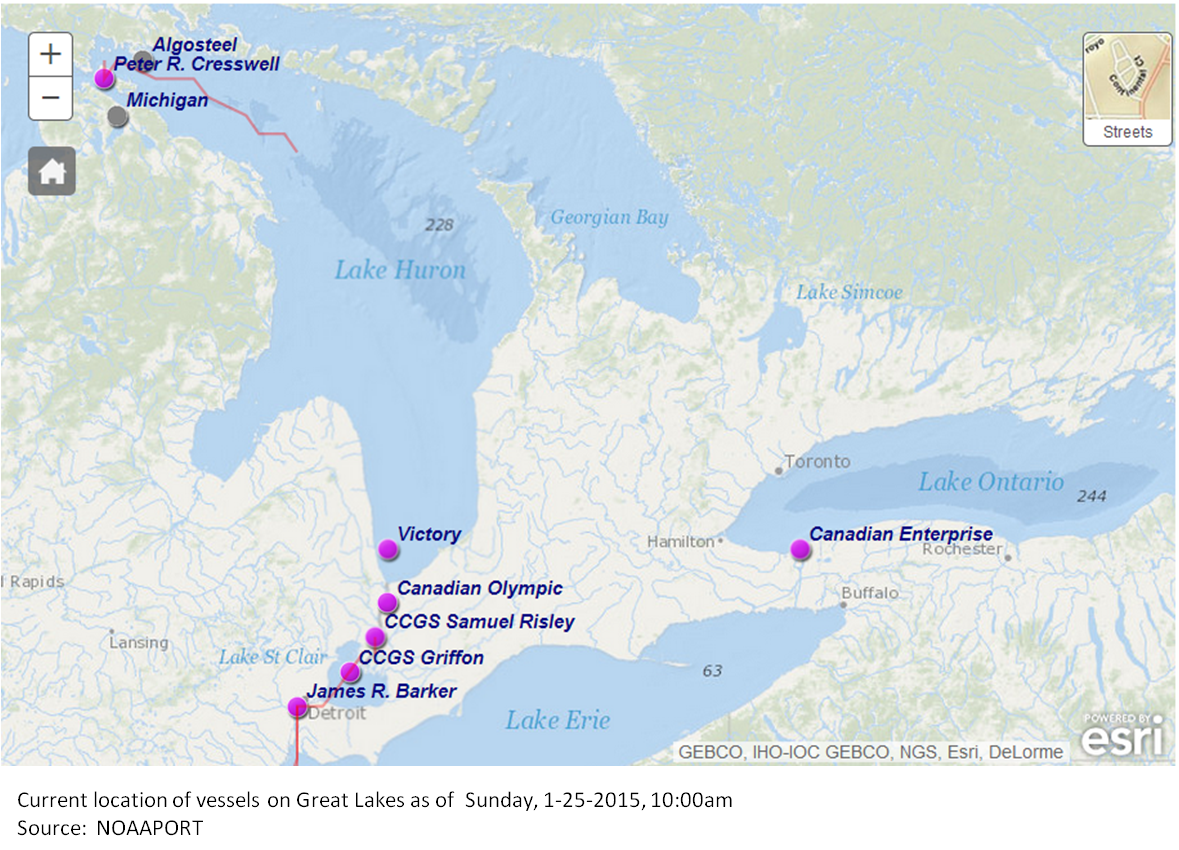 As of this morning (Jan. 25) nine ships are being tracked by the National Oceanic and Atmospheric Administration (NOAA), either in port or traveling through the St. Clair (see map above). Most will be headed for winter berth until the shipping season reopens in the spring.
The Lake Carriers Association reported that iron ore shipments in December totaled 6.3 million tons, up 23.6 percent compared to December 2013. Lake Superior ports led the increase with loadings up 41.8 percent year over year at 5,124,525 million tons.
The harsh winter last year caused a shortage in iron ore shipments for 2014 but the increase in December shipments helped erase the deficit, said Lake Carriers, bringing the total iron ore trade to 59.6 million tons—a 2.2 percent increase from the previous year.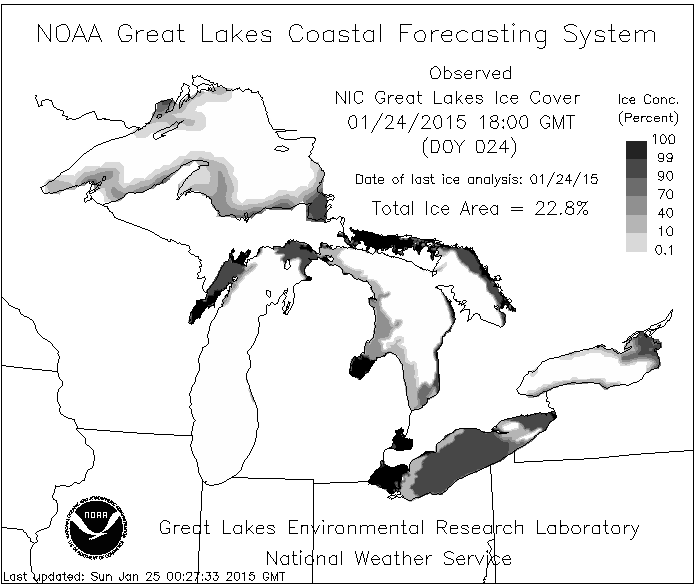 We have a second article about the status of Great Lakes shipping in tonight's newsletter. In that article we interviewed Brendan O'Connor, vice president of Interlake Steamship Company about the status of shipments, if they were able to make up for the 43 lost days of shipping at the beginning of the season, and more.

Latest in Steel Products Prices North America