Steel Products Prices North America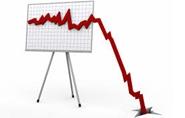 Iron Ore Slide Continues: Reaches $1 for 1% Fe Value
Written by John Packard
January 27, 2015
---
Spot iron ore prices in China, which saw a small spike in prices right around the beginning of the New Year, have since continued their slide with 62% Fe fines being reported at $62.8 per dry metric ton (dmt) earlier today by The Steel Index (CFR Tianjin). Iron ore is down 11 percent since the beginning of the New Year.
The latest prices represent the lowest pricing seen since May 2009 at the height of the Great Recession.
Our iron ore trading source in Asia has been telling Steel Market Update for some time that iron ore should reach $60 per dry metric ton on 62% Fe fines very soon. In an email received earlier today we were told:
Quite a few analysts or Bulletins expect dramatic cut in over capacity in the Steel Sector in China in 2015, but from what we know, there will be only around 15 million tons of cutbacks John and this should leave Ore prices at USD50-60/mt throughout 2015. We have right now a USD1.00 to Fe 1% value.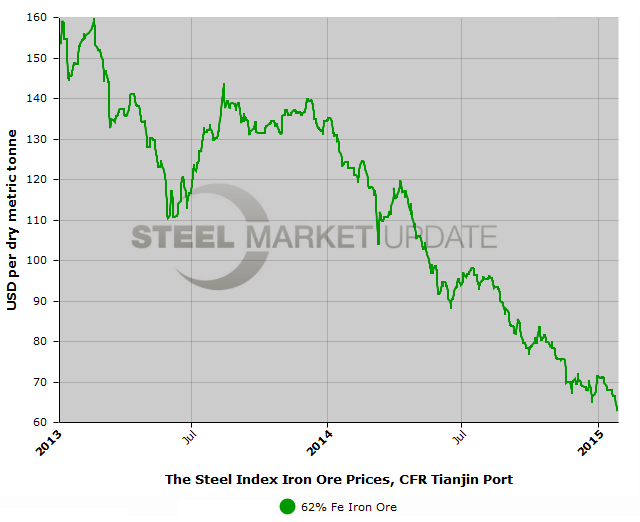 Latest in Steel Products Prices North America