Steel Markets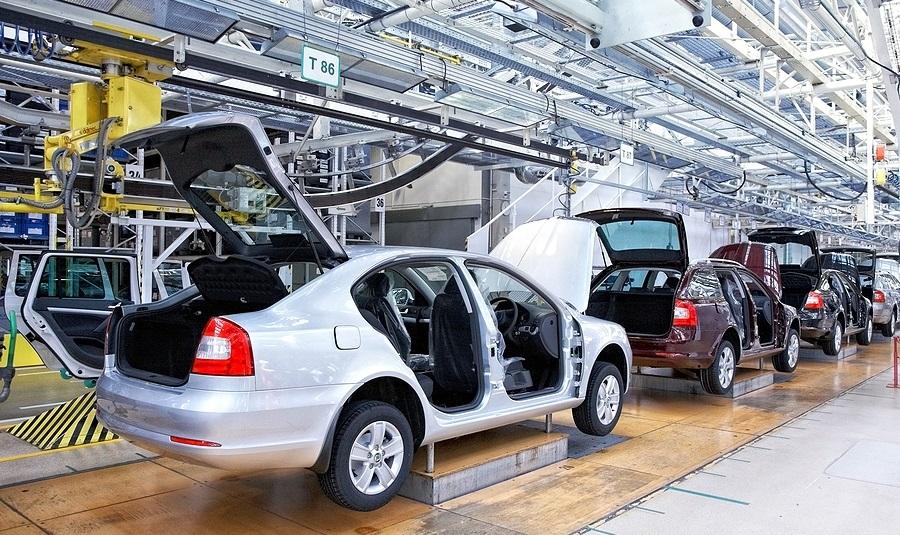 Automotive Manufacturers Cite Trucks for Strong Q4 Earnings
Written by Sandy Williams
February 9, 2015
---
General Motors, Ford and Fiat-Chrysler (FCA US) all reported strong fourth quarter earnings driven by sales of trucks, SUVs and crossovers.
GM reported net income of $1.1 billion in Q4, with 669,000 vehicles sold. GM executive vice president and CFO Chuck Stevens said in GMs conference call that with "recent fuel prices and strength in full-size SUVs, full-size trucks and crossovers that mix will be a tailwind in 2015 and better than we expected back in October, again given what transpires with fuel prices."
Stevens addressed weakening currency issues around the world. "We are largely able to offset that through pricing and other actions, as we started this year, further weakening of these currencies will again be a challenge. But when I look at it across the globe, I generally — the transaction impact is offsetting with the exception of the Russian ruble that's the biggest concern that we have thus far."
FCA US reported net income of $1.2 billion in Q4. Larger vehicles drove quarter sales with Jeep brand, followed by Dodge the biggest sellers. FCA plans to suspend production for three months at its Windsor Assembly beginning in February to re-tool for launch of the next generation minivan due out in Q1 2016. The plant modifications will allow concurrent production a hybrid electric minivan, the current minivan and potential derivative products.
Ford launched 24 vehicles globally in 2014 including the new F-150. Fifteen more launches are planned in 2015. Quarterly sales totaled $3.2 billion.
Ford President and CEO Mark Fields is expecting a "much, much stronger business" in North America in 2015. Products costs and structural costs are both expected to increase. "Particularly," said Fields, " if you go back to the F-150 program, given the scope with that program, the degree of which we had to change and re-facilitize the facilities, that piece will obviously be with us for most of the year, given the timing of the launch of the Kansas City. So very, very strong improvement in the top line but you will see cost increases flowing through both the product level and structural level."
Fields says the F-150 launch is exactly on plan. "We have added the third crew at our Dearborn truck plant. We are almost completely through the acceleration curve, little bit more time on that, but that's going smoothly. In Kansas City, we have installed the equipment into the body shop and the team is going through the debugging right now."
Demand for the F-150 is very strong with anecdotal reports of dealers unable to take a truck home due to cars going out as soon as they show up on the vehicle transport.
During the conference call, an analyst pointed out the slightly reduced gas mileage on the new F-150 as well as an Edmunds' report showing that labor cost and time of repair could be 4x and 2x that of steel. Fields was asked to comment on what fleets could expect regarding the cost of ownership of the new aluminum F-150.
"In terms of cost of ownership and this gets back to what the purchasing managers are looking at, as we've said, the total cost of ownership for the new F-150 is going to be very competitive," said Fields. "We saw the Edmunds' report and unfortunately the experience with that — that with the dealer was incorrect. The amount of time to repair based on the standards that we've developed and also shared with the dealers, it would have been about half the time. So it wasn't quite correct.
At the same time, as you know, we designed the F-150 so that when there are issues, body issues, et cetera that the way we designed it from a modular standpoint, it's actually very efficient to actually repair the vehicle. So overall, in terms of what we've done, we've trained over 750 dealers to be certified. Unfortunately this dealer that this Edmunds went to was not one of them that they've not gone through that yet. But we have certified over 750 and we worked with over 1000 independent body shops to get them ready for the F-150 but overall, with the overall competitive, a very competitive cost of ownership."

Latest in Steel Markets