Steel Products Prices North America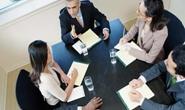 Should Mills Negotiating Away Extras Be Considered?
Written by John Packard
February 12, 2015
---
Steel Market Update received a question from one of our readers regarding a comment we made in Tuesday evening's issue during our analysis of flat rolled steel pricing. The comment was about the domestic mills negotiating away extras and how this was impacting transactional pricing. All of the indexes are suppose to take into consideration the waiving of extras when producing their averages. This is not always an easy thing to determine and Steel Market Update will spot check to see if the use of waiving extras or using old extras is something that is becoming more common and we will take this into consideration when coming up with the low and high's of the range for each product.
For steel buyers it is not about the base price, it is about the finished transaction pricing. That is the price the buyer pays delivered to his storage, manufacturing or toll processing facility. The "base price" being quoted is only one of the items on the steel buyers list of prospective negotiable items. The other things which can be negotiated are width and thickness, quality, surface treatment, coating extras and freight. Each one of these must be taken into consideration as combined they equal the final transaction pricing.
When markets are strong and lead times are extended at the domestic mills the extras charged for gauge/width, coating, quality, freight, etc. are firm and non-negotiable.
As markets weaken, buyers have the ability to probe to see how flexible the mills might be on negotiating some of these costs attached to the final transaction price. Usually one of the first to be adjusted is freight from those mills located outside of the natural geographical area of the customer. The mills will equalize (or absorb) excess freight so that they are equal to the freight rate from the closest producing mill.
As markets continue to weaken you may see mills negotiating freight even on items which are not produced by a competitor located closer to the end customer.
Then you see extras attacked – items such as mill edge, quality extras, testing extras, UL certification, etc. are open for discussion. Mills may also be willing to negotiate the coating weight extras being charged on galvanized steel and through negotiations may revert to those of the lowest published producer in order to remain competitive.
New galvanized coating extras were put into place back in October 2014 as zinc prices approached $1.05+ levels. SMU is aware there are some contracts and possibly some spot sales which are using the old vs. the new coating extras. On light gauge galvanized the difference can be significant.
For example, .0236" G90 galvanized zinc coating extra is currently $8.15/cwt versus the prior to October 2014 extra of $6.75/cwt. The difference is $1.40/cwt or $28 per ton. With zinc prices hovering around $0.95 per pound versus $1.05 per pound when the increases were announced, this is one item that buyers are attempting to negotiate with their mill suppliers.
Depending on the mill's position the extras could be a "talking" point which leads to other concessions depending on the mill's order book, lead times and the need for the coated business being proposed.
The bottom line is there is more to negotiations than just the base price and buyers need to do their homework in order to receive the most competitive price possible.

Latest in Steel Products Prices North America