Economy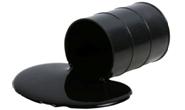 USW Calls for More Refinery Walkouts
Written by Sandy Williams
February 21, 2015
---
United Steelworkers representing the nations refineries turned down a seventh contract offer from Shell Oil Co. Negotiations, which began January 1, took a one week hiatus before resuming on Wednesday and ending in frustration on Friday.
The USW said the latest offer from Shell, which is leading the contract negotiations for the U.S. refineries, "failed to improve safety at refineries in an enforceable way."
On Sunday, the USW announced a work stoppage at Motiva Enterprises refinery in Port Arthur, Texas. The joint venture between Shell Oil and Saudi Refining, Inc., produces 600,000 barrels per day. Strike notification was also delivered to Motiva's two Louisiana plants in Convent and Norco as well as the Shell Chemical Plant in Norco. The latest work stoppage adds 1,350 USW members to the strike and brings the total number of facilities affected to 15.
"The industry's refusal to meaningfully address safety issues through good faith bargaining gave us no other option but to expand our work stoppage," said USW International President Leo W. Gerard.
Shell spokesperson said the company is "extremely disappointed" by the union's decision expand the strike.
"We believe this move sets the wrong tone for both parties to move forward and reach an agreement," said Shell in a statement."We remain committed to continued safe operations and productive negotiations."
The main issue for refinery workers is not wages but safety issues according to the USW. Fatigue has been a problem for workers who work sometimes work shifts of 12 hours or more for extend periods of time. Also at issue is the use of contractors for safety related repairs which union workers say are done "short-term and often piecemeal basis."
The refinery explosion at an ExxonMobil refinery in Torrance, Calif., last Wednesday underscored safety concerns of USW members. The Exxon refinery was not among those currently on strike.
"We're committed to reaching a settlement that works for both parties" said USW Vice President Tom Conway, "but adequate staffing levels, worker fatigue and other important safety issues must be addressed."

Latest in Economy