Steel Mills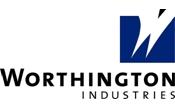 Low Prices and Demand Reduces Worthington Earnings Outlook
Written by Sandy Williams
February 24, 2015
---
Worthington Industries Inc. has revised its six month outlook due to falling steel prices and demand.
In a Feb. 23 press release, Worthington wrote, "The price of steel has dropped over $100 a ton since mid-December. The amount and speed of the decline was not anticipated. When steel prices fall, the Company typically has higher-priced base inventory flowing through cost of goods sold, while selling prices compress to market levels, reducing margins and earnings. The price decline, combined with softening demand in a few key end-markets, including oil and gas and agriculture, will cause earnings for the third quarter to be significantly below last year's third quarter and are expected to adversely affect fourth quarter results. Additionally, continued higher than normal operating costs in certain Pressure Cylinders and Engineered Cabs operations, as discussed during last quarter's call, will also be factors."
Chairman and CEO John McConnell added, ""I previously expressed my confidence in our ability to grow earnings on a year-over-year basis. While I remain confident in our team and our ability to drive improvement, in light of these headwinds, it will be difficult to achieve year-over-year EPS growth in fiscal 2015. Increasing turmoil throughout the world tilts the scales toward continuing softness in the global economy, keeping downward pressure on the price of steel and other commodities."
In the December earnings report, McConnell noted slower demand in agriculture but, at that time, the company's oil business had not been impacted by lower oil prices.
Latest in Steel Mills