Steel Mills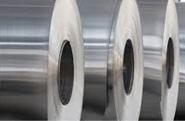 Olympic Steel Reports Loss Despite Record Sales Volume
Written by Sandy Williams
February 26, 2015
---
Olympic Steel reported higher sales volume and demand in fourth quarter 2014, but lower steel prices reduced margins for the quarter and year.
Olympic Steel reported consolidated net sales up 12.5 percent for a fourth quarter record of $326.7 million. Full year sales were also a record at $1.4 billion, up 13.7 percent from 2013.
Shipments of flat products increased 14 percent to 286,000 tons in Q4 and 14 percent for the full year at 1.2 million tons.
Net sales for flat products in Q4 were $272,897 compared to $235,114 in Q4 2013. Full year sales were $1,191,732 compared to 2013 at $1,026,769.
A goodwill impairment charge of $23.8 million reduced fourth quarter and full year net income. Olympic reported a net loss of $26.9 million for Q4 and a net loss of $19.1 million for 2014.
The company lowered inventory by $18 million and paid down $25 million of debt in the fourth quarter. Similar reductions are expected for the first half of 2015.
"Higher net sales and shipping volume in 2014 resulted from healthy underlying demand and increasing our market share. Unfortunately, metal prices fell sharply, in line with other global commodities, which diminished margins and operating leverage during the year," said Chairman and CEO Officer Michael D. Siegal.
Siegal noted in the company earnings call that Olympic Steel has no material exposure to the oil and gas industry. The company sells pipe and tube to the industrial segment as well as agriculture.
In a discussion on pricing pressure, CFO Rick Marabito said, "We are not seeing a one time big hit. Obviously with prices dropping the way they are, we, and everyone else, are under price margin pressure in the first quarter. "
"Until market really finds bottom we will be in a market place where the steel you bought and you sell is going to be more expensive than what the price is today," Marabito continued. "As an industry we're going to see the margin pressure continue into the second quarter. We sit here at the end of February and steel prices are still going down."
Siegal said OEM customers are reasonably busy right and contributing to volume growth. He noted 2014 saw "growth for growth's sake" and real recovery in an expanding economy.
Olympic expects to find transportation savings by using their own fleet of 65-70 trucks. Low fuel costs are an advantage when you have your own trucks, said Siegal, and by identifying lane patterns to customers you can start driving costs down.

Latest in Steel Mills