Steel Mills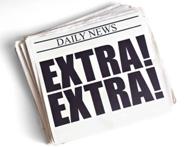 Kloeckner Metals Corp Earnings
Written by Sandy Williams
March 5, 2015
---
Kloeckner Metals Corp, the Americas segment of Klockner & Co., posted EBITDA of €19 million ($21 million) for fourth quarter 2014, as compared to €2 million ($2.2 million) year over year. Sales for fourth quarter were €604 million, down from third quarter €634 million ($665 million) but up 16.3 percent y/y. Shipments in fourth quarter slipped to 662,000 tonnes (729,717 tons) from 733,000 tonnes (807,980 tons) in each of the previous two quarters. Shipments were 1.4 percent higher on a year over year basis in Q4. The Americas segment includes the U.S., Mexico and Brazil.
Sales for 2014 were up 1.9 percent to €2.402 ($2.65 billion) from €2.359 billion ($2.60 billion) in 2013, due to favorable prices in the first half of 2014. Shipments for the year decreased 1.0 percent to 2,804,000 tonnes (3,090,828 tons). Gross margins increased 0.7 percent to 17.5 percent in 2014. EBITDA for full year 2014 was €100 million ($110 million) up from €60 million ($66 million) in 2013.
"By contrast [to Europe], shipments in the Americas segment decreased by -1.0% year-on-year. This decrease mainly related to our activities in Brazil. Despite a long and difficult winter, the consolidation of locations toward the end of 2013 and margin-based pricing in sales, shipments in the USA were more or less on a par with the prior year," wrote Klockener in the earnings release.
Klockner noted sales increased by 1.9 percent in the USA despite lower shipments in FY 2014. For 2015, the company expects stronger steel demand in the U.S. driven by automotive and construction.
(€1.00 = $1.10)
Latest in Steel Mills