Steel Mills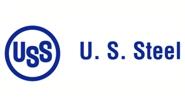 US Steel to Begin Construction on EAF at Fairfield Works
Written by Sandy Williams
March 19, 2015
---
US Steel announced today it will move forward with two capital projects at Fairfield Works in Birmingham, Alabama. The announcement follows approval by Jefferson County commissioners for more than $14 million in tax abatements on the two investments over the next 10 years.
The projects planned for Fairfield Works are a $230 million electric arc furnace (EAF) to replace the current blast furnace and a $47.5 million tubular products coupling facility.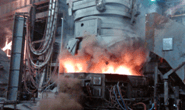 "These investments will directly support U. S. Steel's ongoing transformation journey," said President & CEO Mario Longhi. "Together, these projects will enhance our operational flexibility and allow us to serve our customers better, two critical steps in creating shareholder value."
A state and county property tax abatement for the EAF is expected to save U.S. Steel $775,000 annually over the next ten years. The abatement for the coupling facility will save $162,000 annually over the same period. The county also authorized $5 million in construction abatements.
The new projects will add about 300 new jobs, taking some of the sting out of the 1800 layoffs at Fairfield coming at the end of March. Approximately 650 temporary construction jobs will be generated by the new projects.
Construction of the EAF is scheduled to begin in second quarter 2015, with completion anticipated for third quarter 2016. Construction of the coupling facility will also begin in second quarter with completion by first quarter 2016.
The tubular coupling facility is part of the company's plan to develop and manufacture oil country tubular goods (OCTG) products with premium connections. The facility will feature four coupling cells to manufacture couplings for all of U. S. Steel's premium connections, including USS Liberty FJM®, USS-Patriot EBM™ and USS-Patriot TC™ connections, for customers in the energy industry.
US Steel says it will continue to operate Fairfield Work's steelmaking and finishing operations throughout the process.
Jefferson County District 5 commissioner David Carrington sees the investment and tax abatement as a plus for the county.
"US Steel's decision to invest more than $275 million to install new technology at Fairfield Works is a testament to the progress Jefferson County is making in successfully competing for jobs with other states," said Carrington in an email to SMU. "This statutory tax abatement for US Steel is focused on retaining high paying jobs in an industry that has meant so much to our community for more than a 100 years."

Latest in Steel Mills