Final Thoughts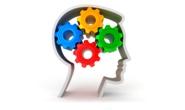 Final Thoughts
Written by John Packard
March 20, 2015
---
I want to take a moment to welcome our newest members to Steel Market Update. I want to remind all of our members that we encourage comments, questions and suggestions. Many of our best articles are done in response to questions being asked of us by the active steel community. We find if one person is curious about a subject many times that curiosity is shared by many others within the industry.
We also like to improve and grow our business. If you like something please let us know. If we have helped you or your business through our commentary we are all ears. If we got something wrong or there is just too much "gray area" to make it of value to you and your company please let me know. I can be reached at: John@SteelMarketUpdate.com or by phone: 800-432-3475.
A reminder that our next Steel 101: Introduction to Steel Making & Market Fundamentals Workshop is open for registration. We are about one-third full at this time so we have plenty of room. The workshop is being held in Merrillville, Indiana (just outside of Chicago, IL) and we will be touring the NLMK Indiana steel mill (EAF) on the afternoon of the first day of the workshop. Please go online to find out more about our program, instructors (all extremely experienced) and the cost for the workshop. You are also welcome to contact me personally and I will answer any questions you might have about the workshop. My contact information is in the paragraph just prior to this one.
I was asked late last week about our upcoming Steel Summit Conference and when registration will open. We have been working hard on completing our program with the best speakers and topics possible and we anticipate we will open registration within the next week or two. The dates are September 1 & 2, 2015 and the conference will be held at the Georgia International Convention Center (GICC) as it was this past year. The host hotel is the Airport Marriott Gateway Hotel located adjacent to the GICC. Both the hotel and GICC are connected to the Atlanta Airport by the Skytrain. Please mark your calendars and tell others within the industry to mark theirs as well.
We will begin putting up some of the details and keynote speakers for the Steel Summit Conference later this week.
In the article in tonight's issue about Anti-Dumping an Countervailing Duties, attorney Lewis Leibowitz commented that "our friend" could use a course on the subject of trade. Mr. Leibowitz will be working with Steel Market Update as an instructor on this important topic in our Leadership Roundtable. We will have more details on not only this topic but others that we think management in manufacturing, trading and distribution will appreciate.
As always your business is truly appreciated by all of us here at Steel Market Update.
Sincerely,
John Packard, Publisher

Latest in Final Thoughts