Steel Markets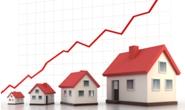 Sales for New & Existing Homes Both Improve in February
Written by Sandy Williams
March 23, 2015
---
Sales rose for both existing and new homes in February. However, buyers are facing availability issues and escalating pricing.
The National Association of Realtors reported existing home sales increased to a seasonally adjusted annual rate of 4.88 million in February from 4.82 million in January. Sales were 4.7 percent higher than a year ago. Tight inventories and resulting higher prices are keeping some buyers from the housing market.
The median price in February for all types of homes was $202,600, 7.5 percent higher than February 2014. Existing home prices increased for the 36th consecutive month. Median home prices for single family housing rose 8.2 percent year over year to $204,200.
In recent months the housing market appeared to stagnate said NAR Chief economist Lawrence Yun. "Stronger price growth is a boon for homeowners looking to build additional equity, but it continues to be an obstacle for current buyers looking to close before rates rise."
Existing home inventory at the end of February stood at 1.89 million, up 1.6 percent from January but 0.5 percent below 2014 levels. Inventory remained unchanged at 4.6 month supply at the current sales rate.
Regionally, sales fell in the Northeast and were flat in the Midwest compared to January. Existing home sales in the South grew 1.9 percent from the previous month. Sales in the West had the highest monthly percent increase at 5.7 percent. All regions remain show higher sales levels than the same period in 2014.
"Severe below-freezing winter weather likely had an impact on sales as more moderate activity was observed in the Northeast and Midwest compared to other regions of the country," said Yun.
New home sales in February were 7.8 percent higher than January at a seasonally adjusted annual rate of 539,000 according to the U.S. Census Bureau and Department of Housing and Urban Development. Sales were 24.8 percent higher than February 2014 levels and reached a seven year high.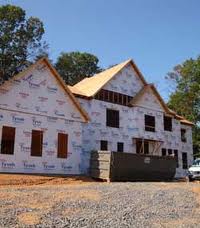 "Most sales activity continues to be among existing home owners who are trading up to new construction and taking advantage of low mortgage rates," said NAHB Chief Economist David Crowe. "First-time home buyers remain absent from the market, restricted by tight lending conditions."
Median sales price for a new home in February was $275,500 with the average sales price of $341,000.
Inventory at the end of February was 210,000, a decline from 213,000 in both January and December. At the current sales rate the supply would last 4.7 months, down from 5.1 months and 5.3 months in January and December, respectively.
Regionally, new home sales increased 152.9 percent in the Northeast and 10.1 percent in the South. Sales dropped 6 percent in the West and 12.9 percent in the Midwest.
Builder confidence wavered in March according to the National Association of Home Builders/Wells Fargo Housing Market Index. The index fell two points for its third straight month of decline.
"The drop in builder confidence is largely attributable to supply chain issues, such as lot and labor shortages as well as tight underwriting standards," said NAHB Chief Economist David Crowe. "These obstacles notwithstanding, we are expecting solid gains in the housing market this year, buoyed by sustained job growth, low mortgage interest rates and pent-up demand."

Latest in Steel Markets