Steel Mills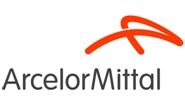 ArcelorMittal Cleveland Outages Planned
Written by Sandy Williams
March 24, 2015
---
ArcelorMittal Cleveland is planning several maintenance outages over the next few months.
A vessel reline at No. 1 basic oxygen furnace (BOF) begins on March 23 and will be completed by the middle of second quarter. The No. 1 steel producing facility will continue operations with one vessel throughout the outage period.
The C-5 blast furnace maintenance will include a top change and is expected to begin in mid-April and finish in early May. Following the furnace repair, a planned nine day outage of the hot strip mill will take place.
The C-6 blast furnace and No. 2 steel producing operations will continue as normal.
A spokesperson for ArcelorMittal said the improvements will enhance reliability and efficiency at the Cleveland facility. The planned outages will not impact customer demand.
"ArcelorMittal Cleveland will work closely with the United Steelworkers Local 979 to ensure the safe and successful execution of all improvement projects," said ArcelorMittal in an email regarding the outages.
Last week the No. 3 blast furnace at ArcelorMittal Indiana Harbor was idled for a scheduled stove repair that is expected to be completed late in second quarter.
Recently US Steel idled three blast furnaces: one at Granite City to replace a caster, the #6 blast furnace at Gary Works, and the blast furnace at US Steel Fairfield. Restart of the furnaces at Gary Works and Fairfield will depend upon market demand.
The ArcelorMittal Cleveland facility operates two blast furnaces – C5 and C6, four basic oxygen furnaces, two continuous casters, 84″ hot strip mill, one five-stand cold roll reduction mill (tandem mill), batch anneal, one temper mill, and one hot-dip coating line (galvanize and galvanneal). Cleveland produces hot-rolled, cold-rolled and hot-dip galvanized sheet and semi-finished (slabs).

Latest in Steel Mills