Final Thoughts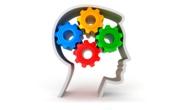 Final Thoughts
Written by John Packard
March 25, 2015
---
So, why haven't we released our program for the upcoming Steel Summit Conference in Atlanta on September 1 & 2, 2015? Well, we are waiting until we have all of our keynote speakers confirmed and committed. We believe we will have an exceptional program once again this year. As we have in the past, our conference will focus on forecasts for the industry as well as the key market segments which impact the flat rolled steel markets (automotive, construction, energy, etc.). Keep an eye on our website as we will begun adding pieces of our program to it very soon.
One item we did just add to the website is our conference sponsorship and booth program brochure. You can view what sponsorships are available, costs, etc. by clicking on this link.
A reminder to our readers that Steel Market Update does contribute to social media. We have a Twitter account (SMUsteel) and we have Steel Market Update company pages on LinkedIn and Facebook. We also host a LinkedIn group called: Steel Market Update. LinkedIn members can request to be added. Just type in Steel Market Update in the LinkedIn search function and both our company page and group should pop up.
As always your business is truly appreciated by all of us here at Steel Market Update. Tell your friends where to find us: www.SteelMarketUpdate.com.
John Packard, Publisher
Latest in Final Thoughts