Steel Markets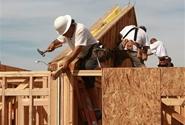 S&P/Case-Shiller Indices Show Home Price Growth Slowing
Written by Sandy Williams
April 1, 2015
---
The S&P/Case-Shiller Home Price Indices for January showed home price growth slowing from year ago levels. The National Home Price Index registered a 4.5 percent annual gain for the 12 months ending in January 2015 as compared to a 10.5 percent increase in January 2014. Month over month gains for the 10- and 20-city indexes were flat in January.
"The combination of low interest rates and strong consumer confidence based on solid job growth, cheap oil and low inflation continue to support further increases in home prices," said David M. Blitzer, Managing Director and Chairman of the Index Committee for S&P Dow Jones Indices. "Regional patterns in recent months continue: strength in the west and southwest paced by Denver and Dallas with results ahead of the national index in the California cities, the Pacific Northwest and Las Vegas. The northeast and Midwest are mostly weaker than the national index."
"Despite price gains, the housing market faces some difficulties. Home prices are rising roughly twice as fast as wages, putting pressure on potential homebuyers and heightening the risk that any uptick in interest rates could be a major setback. Moreover, the new home sector is weak; residential construction is still below its pre-crisis peak. Any time before 2008 that housing starts were as low as the current rate of one million, the economy was in a recession."
You can access the January S&P/Case-Shiller report here.
Latest in Steel Markets