Steel Mills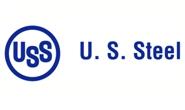 Mario Longhi Named 2015 AIST Steelmaker of the Year
Written by Sandy Williams
April 14, 2015
---
US Steel Corp. President and CEO Mario Longhi is the recipient of the 2015 AIST Steelmaker of the Year Award. The annual award is presented by the Association for Iron and Steel Technology to notable leaders for their impact on the steel industry. The prestigious honor will be conferred at the AISTech 2015—Iron and Steel Technology Conference and Exposition in Cleveland, Ohio on May 5, 2015.
Mario Longhi has served as president and chief executive officer at US Steel since September 2013, following a July 2012 appointment as executive vice president and chief operating officer. Longhi has led US Steel's financial and operating transformation under "The Carnegie Way." In 2014, US Steel realized Carnegie Way benefits of $575 million and 1.5 billion in cash flow resulting in the company's best financial performance since 2008.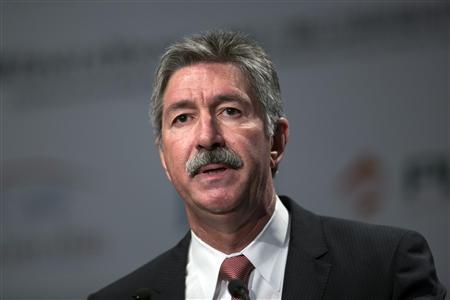 Longhi's career in the metals industry began in 1978 as an engineer at Cobrasma, a Babcock and Wilcox licensee for the sale, design and manufacture of pressure vessels for use in South America. In 1982 he joined Alcoa Inc. progressing from construction superintendent to executive leadership positions over the next 23 years. In 2005, Longhi joined Gerdau Ameristeel as president from 2006 and 2006 and, additionally, as CEO from 2006 to 2011.
Longhi serves on the executive committee of the World Steel Association and has been a leading spokesperson for the industry on trade issues for the steel industry.
AISTech 2015 will be held in Cleveland, Ohio May 4-7. The AIST Steelmaker of the Year Award will be presented on May 5 during the President's Award Breakfast, one of the signature events of the conference. The breakfast program will consist of the presentation of several prestigious awards, followed by a keynote presentation by Lourenco Goncalves, chairman, president and chief executive officer, Cliffs Natural Resources Inc., entitled, "Global Iron and Steel Outlook."
The Technology Conference will showcase more than 550 presentations on aspects of iron and steel manufacturing technology. More information on the event can be found at AISTech 2015.
AIST is an international technical association of more than 17,500 professional and student members, representing iron and steel producers, their allied suppliers and related academia. The association is dedicated to advancing the technical development, production, processing and application of iron and steel.

Latest in Steel Mills