Economy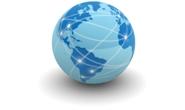 Global Manufacturing Losing Momentum
Written by Sandy Williams
May 4, 2015
---
Global manufacturing fell to a 21 month low in April according to the JP Morgan Global Manufacturing PMI. The composite index registered 51.0, down from 51.7 in March.
"The April PMI shows a loss of momentum in global factory output in April, with production and new orders both decelerating," commented Joseph Lupton, Senior Economist at JP Morgan. "Combined with a pickup in the finished goods inventory PMI, the April readings suggest the headwinds to global industry will continue further into this quarter. Our forecast looks for goods demand to bounce in the coming months, aiding in the apparent need for some inventory adjustment. Assuming this stronger demand picture is sustained, the weak performance of global manufacturing so far this year should hopefully improve towards mid-year."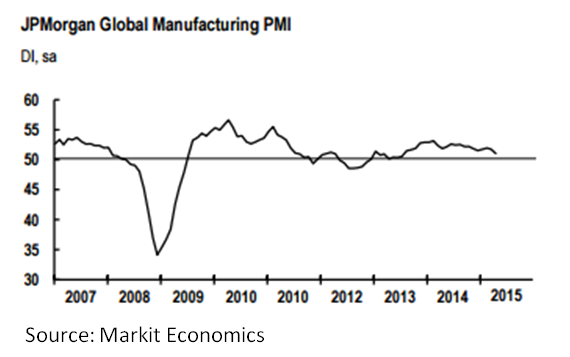 Production growth slowed in all regions, including the US and UK. Manufacturing in China stagnated while output in Japan, South Korea and Taiwan showed signs of contraction.
New order growth was at the weakest pace in two years, partially attributed to "near-stalling growth" of new export business.
Eurozone manufacturing growth eased only slightly from March, with the PMI at 52.0 in April compared to 52.2 the previous month. The EU has shown expansion for 22 consecutive months. Only France and Greece were in the contraction zone for April. New orders picked up for the fifth month with most nations benefiting from increase in export orders. The Eurozone PMI is consistent with the region's GDP rising at a quarterly rate of 0.4 percent, said Markit Chief Economist Chris Williamson. "Policymakers should therefore be quietly confident that the region remains on a steady recovery trend."
In China manufacturing conditions deteriorated at the fastest rate in a year. Production stagnated as new orders plummeted due to weak domestic demand. Exports picked marginally. Input and output prices both declined at faster rates during April. The PMI was in contraction at 48.9 in April down from 49.6 in March.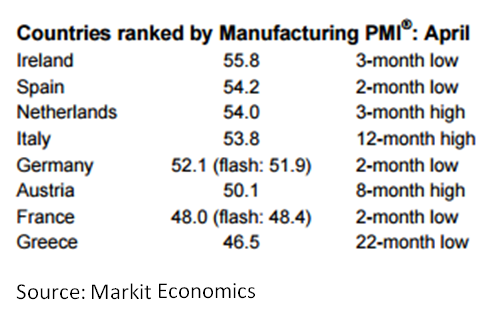 "China's manufacturing sector had a weak start to Q2, with total new business declining at the quickest rate in a year while production stagnated," commented Annabel Fiddes, Economist at Markit. "Fewer new orders appeared to stem from weaker domestic demand, as new business from abroad showed tentative signs of improvement. Nonetheless, further job cuts and reduced purchasing activity suggest that the sector may struggle to expand in the near-term. Furthermore, the PMI data indicate that more stimulus measures may be required to ensure the economy doesn't slow from the 7% annual growth rate seen in Q1."
In South Korea both production and new orders suffered in April. The PMI of 48.8 was at its weakest reading since October 2014. An unstable economy resulted in poor domestic demand. Export orders declined at the quickest rate since October with trade volumes reduced to Europe and Russia.
Japan also slipped into no-change territory with a PMI of 49.9. New orders and production both faltered in April. Export orders fell as international demand weakened.
Russian manufacturing conditions continues to be challenging. The HSBC PMI registered 48.9 in April, below the neutral 50 mark for the fifth month in a row. Overall output rose slightly but new orders fell at its sharpest pace in six years. New export orders fell again in April, extending the period of contraction to twenty months. Some switching from imported to domestic goods was reported in April. Price inflation has weakened since the beginning of the year
In North America, Mexico manufacturing momentum slowed a bit but was still described as "robust and accelerated" by HSBC. The PMI at 53.8 was unchanged from March but production rebounded and exports picked up at the sharpest rate in three years. New business from the U.S. and Asia, in particular, was noted.
Canada had a difficult April as manufacturing output, new business and employment all decreased. The RBC Canadian Manufacturing PMI was at 49.0, up slightly from 48.9 and still in the no-growth range. Demand in the energy sector industry continues to be subdued. A weaker exchange rate helped to stabilize falling export sales.

Latest in Economy