Steel Products Prices North America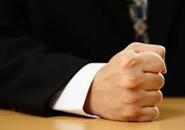 Cliffs CEO Blames Australia Producers for Iron Ore Woes
Written by Sandy Williams
May 7, 2015
---
Iron ore was the topic for keynote speaker Lourenco Goncalves at the AISTech 2015 Presidents Award Breakfast in Cleveland on May 5. Goncalves, chairman, president and chief executive officer of Cliffs Natural Resources, received the AIST William T. Hogan, S.J. Lecture Award in recognition of individual outstanding leadership to the iron and steel industry.
Goncalves addressed "the biggest destruction of value that has happened in the industry at any time"—iron ore prices.
Iron ore has dropped from $134/ton at the beginning of 2014 to $47.50 /ton in April 2015–an event that took less than 18 months. "These things don't happen for no reason," said Goncalves. "They happen because they are provoked and that is the point we would like to make."
The problem stems with from the over production of iron ore. The commodity is different from others because it is concentrated in the hand of very few said Goncalves. The largest ore producers in 2014 were Rio Tinto at 247 million tons, BHP Billiton at just over 200 million tons, Vale in Brazil with 314 million tons and Fortescue at 124 million tons.
The next big guy in Australia (number 4), said Goncalves, is Cliffs Natural Resources with a mine that will produces only 11 million tons per year. The drop is enormous, said Goncalves, when compared to the other three Australian producers Rio Tinto, BHP and Fortescue.
Not only are the major producers producing too much ore, they have announced plans to increase capacity—by a lot. The assumption is that the market will be able to absorb the increase in ore. An assumption that Goncalves says is just wrong.
Projections by Rio Tinto and BHP of China reaching 1 billion tons of steel production are also wrong said Goncalves and so is the idea that world steel consumption will never stop growing.
CISA, the China Iron and Steel Association, says steel consumption peaked in China in 2014 and is will continue to go down through 2030. China is currently facing its lowest growth since 2009, at 7.4 percent in 2014 and forecasted at just 7 percent for 2015.
The 1 billion ton projection has been questioned "by people who really know what they are talking about" such as the World Steel Association. WSA says 1 billion represents an absolute best case scenario that would require China to increase its net export position for steel products. "A serious issue that affects us dearly," said Goncalves.
The ore situation is much more serious that it looks like on the surface, said Goncalves. "So when I say this is war, this is war. And we are ending up as the side of the victim, and that is the reason why we have to behave as warriors. And that is exactly what we do to protect this industry."
Goncalves spoke of China's need to reduce pollution. One hundred percent of the iron ore that Brazil and Australia sends to China is low quality sinter feed, and sinter pollutes. There are hundreds of sinter plants in China, said Goncalves and the level of pollution is unbearable. China has 350,000 deaths per year due to pollution. "The population in the city of Cleveland is 390,000. So they kill off one city of Cleveland every year with pollution related disease," said Goncalves. "That is an uneven playing field–it is pollution. Pollution in a country that values employment a lot better than pollution control. It is a lot more important to keep people employed than to keep them alive. And if you add that to currency manipulation, and government subsidies, at the end of the day this costs Americans jobs and we can 't stand still and allow them continue to do that unpunished."
"In summary what we have in the world right now that we need to change, and I believe we are in the process of changing, is we have one country really committed to send a lot more cheap iron ore to another country that is eager to accept that cheap iron ore. This cheap iron ore is then being formed into cheap steel that, boosted by a currency that is clearly currently manipulated and a lot of government subsidies, floods first southeast Asia and ends up here in the United States.
"This is what this iron ore war is all about, so the consequence of the war is the subsidized steel that comes to the United States and steals the job of the iron and steel industry in this country. And if we track down this disease we can easily find the virus back in Australia.
"We will continue to fight the good fight, if the fight is not over it is not because we lost, it is because we haven't got to the end. Because at the end good always prevails and we are going to prevail."

Latest in Steel Products Prices North America