Steel Products Prices North America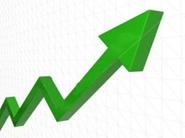 Comparison Price Indices: The Turn
Written by John Packard
May 17, 2015
---
First, a quick note to our readers that follow the Steel Market Update (SMU) indices closely, after speaking with dozens of steel buyers of hot rolled products at the Metal Industry Dinner (Boy Scout Dinner) in Chicago we adjusted the lower end of our range to $440 per ton. This resulted in our HRC average dropping to $465 per ton which is what is represented in the table below.
A second comment we want to make about our SMU average is we do not weight our index. The average is the midpoint between the high and the low of our range. At the end of this week our range was $440 to $490 per ton with the midpoint being $465. It is important to note that we are collecting much more data at $440-$460 than we are over $460 per ton.
Having addressed all of that we are seeing prices rising on all of the products and indexes with the exception of SteelBenchmarker which only produces their pricing twice per month.
On hot rolled and cold rolled the indexes seem to have broken into two camps with SMU and Platts at the higher end having HRC at $465 and $462.50, respectively, and CRC where they both are at $580 (Platts has been sitting at $580 for a number of weeks). CRU and SteelBenchmarker are at $451 and $455 on HRC and both are at $568 on CRC.
CRU and SMU are within one dollar of one another on .060" G90 galvanized.
Plate prices vary from index to index (which could be due to either their collection techniques or their FOB points. Platts plate is FOB Southeast Mill, CRU is Midwest Mill and SteelBenchmarker is east of the Mississippi Mill). Plate prices, due to the $24 per ton adjustment by SteelBenchmarker, dropped by $7 per ton.

FOB Points for each index:
SMU: Domestic Mill, East of the Rockies.
CRU: Midwest Mill, East of the Rockies.
SteelBenchmarker: Domestic Mill, East of the Mississippi.
Platts: Northern Indiana Domestic Mill.

Latest in Steel Products Prices North America