Economy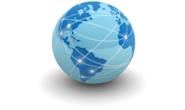 Lackluster Month for Global PMI
Written by Sandy Williams
June 2, 2015
---
Global manufacturing advanced slightly in May according to the JP Morgan Global Manufacturing Survey. The Global PMI registered 51.2 last month, compared to 51.0 in April. International trade remained weak, however, as new export business decreased for the first time in two years.
Production and new orders picked up in May after hitting lows in April. The US continues to be a prime driver of expansion despite its rate of growth easing to a five month low. The Eurozone recovery rate weakened in May and China's PMI dipped into contraction for the first time this year.

Staffing levels improved for the 22nd month in a row. Cost inflation was at an 8-month high with average selling prices higher for the first time since November.
"May PMI data signalled mild improvements in both the rates of expansion in global manufacturing production and new orders," commented David Hensley, Director of Global Economics Coordination at J.P.Morgan. Although the trend in international trade flows remains weak and a drag on the sector's improvement, the bounces in the other indices still put us on course for a mid-year growth acceleration. With this in mind, manufacturers also raised the pace of job creation during the latest survey month."
Eurozone
The May PMI for the Eurozone rose to 52.2 from 52.0 in April and matched March's ten month high. Manufacturing has expanded for 23 consecutive months but was at a slower rate last month. New orders and new export business improved in May suggesting growth may be sustained, said Markit. The uptick in business led to increased hiring. Spain, Netherlands, and Germany led the PMI chart. France was the only country in contraction at 49.4, although registering a 12-month high.
Input prices rose for the third month with the euro exchange rate and oil prices contributing to the increase. Input price inflation was seen in all nations in the zone except Austria. Output charges remained unchanged from April.
"The survey data point to a quarterly rate of industrial growth of approximately 0.5%. This should help drive GDP higher in the second quarter, perhaps matching the 0.4% rise seen in the first three months of the year," said Chris Williamson, Chief Economist at Markit. "The rate of growth is modest rather than spectacular, however, and there are clearly countries which continue to struggle. Weakness is centred in the region's core, with France's manufacturing sector still in decline and Germany only seeing very meagre growth."
China
Manufacturing output in May contracted for the first time in 2015. Weak international demand was seen as key factor in the marginal rate of decline. New export orders fell at the sharpest rate in nearly two years, according to Markit data. The composite PMI for operating conditions was 49.2, up from 48.9 in April but in contraction for the third successive month.
"Sustained job cuts, ongoing destocking activities and reduced purchasing activity all suggest that the sector may remain in contractionary territory as we head into mid-year," commented Annabel Fiddes, Economist at Markit. "The latest survey data therefore suggest that more stimulus measures may be required to help boost domestic demand and recover some growth momentum."
Japan
Operating conditions improved in Japan with the PMI at 50.9, up from 49.9 the previous month. Production and new orders both grew in May which prompted new hiring during the month. New export order growth was weak despite a better exchange rate for the yen. Input prices eased but charges rose for the first time in four months.
South Korea
Manufacturing conditions continued to deteriorate in South Korea. Production declined at the fastest rate since August 2013. New orders fell from both domestic and international customers. Trade volume was down, particularly from China. The HSBC PMI fell to 47.8 from 48.8 in April. Buying activity declined as firms worked to reduced inventory levels to align with lower order rates.
Russia
Russian manufacturers saw output, new orders and employment levels fall in May. The PMI remained in contraction for the sixth month registering 47.6 in May, down from 48.9 in April. Employment levels dropped at the sharpest rate since January. On a positive note, the strengthening of the ruble helped to bring down cost inflation last month.
Brazil
Brazil manufacturers faced further contraction in May with sharp declines in both production and new orders. The PMI fell just slightly from 46.0 to 46.9 marking the fourth month of deterioration. Input prices increased as electricity and raw material costs rose. Imported raw materials were also higher due to the dollar exchange rate pushing selling prices up. New export orders declined slightly as a result. According to Markit, "Given stubborn unemployment, the ongoing weakness of the domestic economy is likely to continue."
Canada
Canada ended a three-month decline with slightly improved production output and stabilization of export orders. The RBC Canadian Manufacturing PMI registered 49.8 in May, up from 49.0 in April. Total new orders dropped in May but the rate of decline moderated. Soft demand led to continued reduction in inventories. Markit expects stronger demand for Canadian exports in the second half of 2015 as the US economy strengthens and currency weakens.
Mexico
Mexico continues to expand at a solid pace, said Markit, helped by quickly rising new export orders. However the headline PMI dropped slightly from to 53.3 in May from 53.8 in April due to a moderating growth in domestic demand. Employment levels were up for the tenth successive month. Manufacturers are reported as optimistic on future business conditions and anticipate capital investment and capacity increases at plants.

Latest in Economy