Steel Markets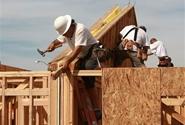 Dodge Momentum Index Stalls in May
Written by Sandy Williams
June 5, 2015
---
The Dodge Momentum Index was unchanged in May at 122.3. The Index, a monthly measure of the initial report for nonresidential building projects in planning, has been flat so far in 2015 after growing in 2014.
Although, May activity was at a standstill, the Index was still 6.1 percent higher compared to a year ago. Dodge Data & Analytics expects planning to regain its upward trend as market fundamentals for commercial real estate improve and state and local funding is provided for public construction projects.
In May, planning for institutional building increased 3.1 percent while commercial dropped 2.2 percent. Eight institutional projects of $100 million or more hit the drawing boards in May and six projects commenced planning in commercial building. Planning, measured by the Index, leads construction spending for nonresidential buildings by a full year.
Richard Branch, Senior Economist for Dodge Data and Analytics, will be one of our speakers at this year's Steel Summit Conference in Atlanta. Details can be found on our website.
Below is a screen capture of our Dodge Momentum Index interactive graphic, the interactive version can be seen on our website here. If you need any assistance logging in or navigating the website, contact us at info@SteelMarketUpdate.com or 800-432-3475.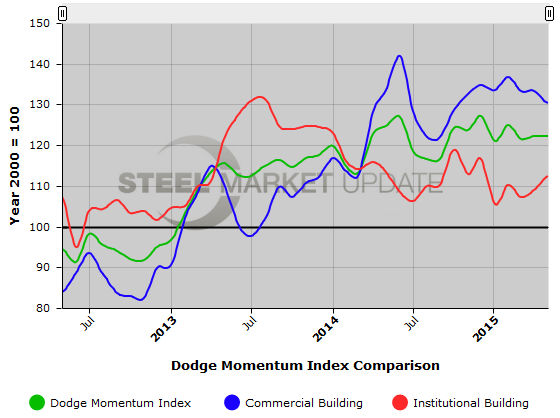 Latest in Steel Markets