Economy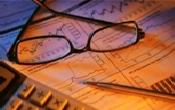 June at a Glance
Written by John Packard
June 30, 2015
---
June ended the same way it started with our SMU Price Momentum Indicator pointing toward higher flat rolled steel prices. This is now the second month in a row where our Momentum Indicator has been pointing up.
Our Future Steel Buyers Sentiment Index averaged +61.5 for the month of June. However, the last report we did during the middle of the month had Future Sentiment at +65. This is the highest reading reported since the first full week of January 2015 when we hit +70.
Steel Prices were very modestly higher during the month of June. Hot rolled prices averaged $463 per ton with the last three weeks of the month stuck at $465 per ton. SMU HRC average was $4 per ton higher than CRU and exactly the same as Platts.
The CRU index saw hot rolled prices as averaging $459 for the month. Their last post from this past week had HRC at $460 per ton, $5 per ton lower than what SMU and Platts posted this past week.
Ferrous scrap prices were higher in June but are expected to trend sideways to slightly higher on prime grades as we move into the month of July.
Zinc prices on the LME have been dropping at the month progressed and continue to be below $1.00 per pound.
Aluminum, on the other hand, has been trading sideways with only small variations from the beginning to the end of this month.
Carbon flat rolled inventories have continued to grow at a time when the market has been expecting distributors to reduce inventories. Flat rolled stood at 2.7 months supply according to MSCI data.
The SMU Apparent Excess, which is partially dependent on the MSCI data, dropped a mere 19,000 tons or basically was unchanged from the month earlier. At this point, SMU is of the opinion that it will be a number of months before the service centers will be in a "balanced" position.
Auto sales continue to excel while the U.S. rig count is now over 1000 fewer rigs than what was being reported on year ago. The weakness of the energy sector is having a major impact on hot rolled lead times and pricing.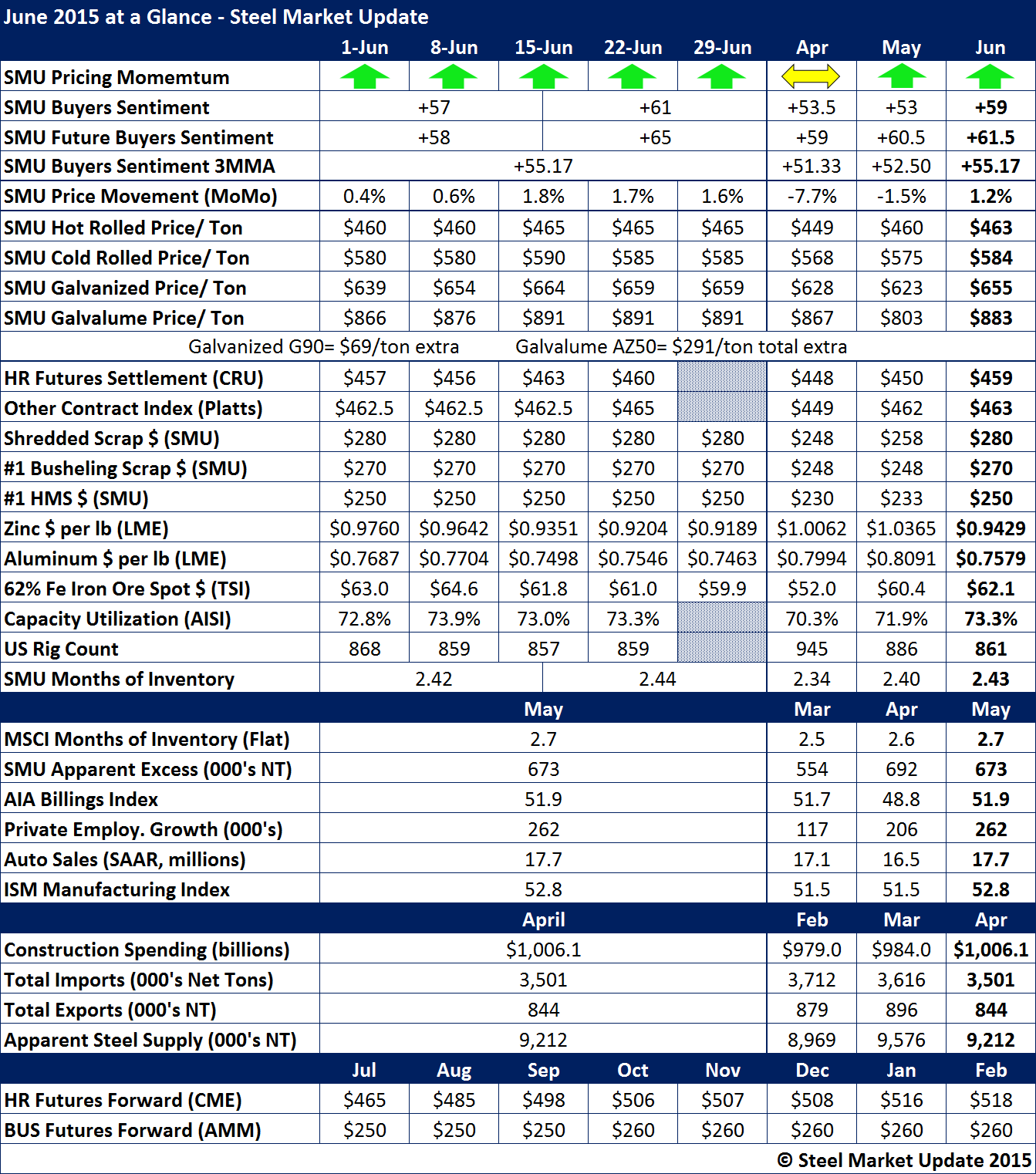 Latest in Economy