Final Thoughts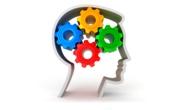 Final Thoughts
Written by John Packard
July 20, 2015
---
Last chance for early bird registration for our 5th Steel Summit Conference which will be held in Atlanta on September 1 & 2. If you can't register online this evening and want to get the special rate (which is a $200 savings off the full rate) shoot us an email and request an invoice: info@SteelMarketUpdate.com. We will honor requests received up until 9 AM ET on Wednesday, July 22nd.
The market is convinced that there will be a cold rolled antidumping and countervailing duty petition filed on multiple countries (including China) prior to the end of July. We have been hearing this rumor for a number of weeks from both reliable and some-what reliable sources. However, the steel mills operate on their own schedules so there are no guarantees. We do not believe there will be a hot rolled filing at the same time. However, we do think that the mills will target hot rolled before the end of the summer.
Our flat rolled steel market analysis continues through Thursday of this week. If you receive an invitation (or one of my pesky reminders) please take a moment and provide your opinions and comments about the flat rolled industry by clicking on the link provided in the email. We appreciate your time and efforts and we provide those who participate in the questionnaire a link to our Power Point presentation which covers most of the survey data and provides some historical analysis. This information is also available to our Premium level member companies. If you would like information about Premium membership send me an email and I will respond personally to you: John@SteelMarketUpdate.com.
My trip aboard the M/V James R Barker has been affected by a re-routing of the ship. At this moment it appears I will be traveling on the M/V Mesabi Miner which is a sister ship, also 1004 feet in length. Interlake Steamship Company and I are working through logistical details and where and when I need to meet the vessel and, there is still a chance that this too could change in the next day or two. So, the shipping business is any different than the steel business – you have to learn to roll with the punches and deal with schedules that don't always mesh with what you would like to see. I will be traveling about a ship in the coming days across the Great Lakes. You will be able to follow my travels on the SMU website blog as well as Twitter @SMUsteel and I will be using #bonvoyage to assist those in following me. I plan on bringing a video camera and hopefully Brett in my office and Ray Culley will be able to cram enough information/training into my head over the next few days so I will be able to get video out into the market from the ship.
We apologize for seeming like we are ignoring both our new members – we have had quite a few in the past few weeks as single Executive members, corporate members with a number of people getting our newsletter and new Premium members. I want to welcome you all and take a moment to let you know that we try to be as accessible a company as possible. You can reach us with general questions and suggestions at: info@SteelMarketUpdate.com and if you have something that you wish to say to me personally I can be reached at: John@SteelMarketUpdate.com or by phone at 800-432-3475. I enjoy talking to our members and listening to what your needs and desires are so we can better our product.
As always your business is truly appreciated by all of us here at Steel Market Update.
John Packard, Publisher

Latest in Final Thoughts