Steel Products Prices North America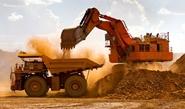 Cliffs Expecting Better Steel Prices in Second Half
Written by Sandy Williams
July 30, 2015
---
Cliffs Natural Resources reported a net income of $60 million for second quarter, managing a profit in the face of a challenging raw materials environment. Second quarter sales fell 33 percent on weak iron ore prices for total of $498 million, compared to $748 million in Q2 2014.
CEO Lourenco Goncalves addressed the "single biggest item" that negatively impacted quarter results, steel prices.
"In short, based on quarter-end input from one of our major formula-based customers, whose pellet supply agreement is heavily influenced by their selling price of hot-band steel, our customer's estimate for hot-band prices dropped by approximately $60 per ton compared to the estimate in the first quarter," said Goncalves. "This adjustment resulted in a cash margin and EBITDA hit of about $20 million in the quarter."
Goncalves noted that Cliffs adjusts its forecast based on information provided by customer selling prices of hot-band steel. The current hot-band estimate is about $150 per ton lower than the estimate a year ago, said Goncalves.
"For 2015, the Company is lowering its full-year sales and production volume expectation by 1.5 million tons to 19 million tons of iron ore pellets, reflecting currently low capacity utilization rates among Cliffs' U.S. steel customers, mainly attributed to heavy imported steel penetration. The Company expects these conditions to improve in the second half of 2015, but is basing the sales forecast on current nomination."
Goncalves said blast furnace clients reduced their nominations in second quarter but the recently filed antidumping suits should help to bring up sales and production in the second half of the year.
Cliffs plans to temporarily shut down product at the United Taconite operation in Minnesota sometime in late August. Production won't be restarted until demand levels return.
"Bottom line, as the absurdly high rate of imported steel penetration reverts back to normal levels and our clients' blast furnaces return to normal operating levels, we expect to be able to adjust our production and our sales volume accordingly," said Goncalves.
Cliffs Natural Resources plans to be a major supplier to both EAFs and blast furnaces in the future.
"We are going to, in the next couple of years, to be a company supplying blast furnaces and EAF steelmakers through their DRI facilities or through a combined DRI effort with a mini mill. We are very excited about the current development that has been done together with a major mini mill, Nucor, and we are very excited with the steps that we are taking together."
Goncalves said the recent extreme fluctuations in pricing came as a surprise to the company.
"Our folks here at Cliffs, they were kind of surprised by the depth of the variation between one quarter and the other. That was extremely unusual. However, it goes both ways. So as soon as we have our recover, and I'm sure that the steel mills are not filing anti-dumping lawsuits just because they would like to have fun in Washington D.C., it's because they need to recover their prices badly because Q2 was not good for any of the blast furnaces that have reported so far, and we are tied by the hip with them. They go up, we go up; they go down, we go down. And the fluctuations in their hot-rolled prices will affect us positively if they push their prices up, as we expect them to do."
About Cliffs: Cliffs Natural Resources, based in Cleveland, Ohio, is a leading mining and natural resources company that supplies iron ore pellets to the North American steel industry from mines and plants located in Michigan and Minnesota. Cliffs also produces low-volatile metallurgical coal from mines located in West Virginia and Alabama. Additionally, it operates an iron ore mining complex in Western Australia.  

Latest in Steel Products Prices North America