Steel Mills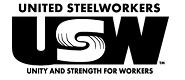 US Steel Workers to begin Voting on New Contract
Written by Sandy Williams
January 12, 2016
---
Workers at US Steel will receive ballots and a summary of the tentative three-year contract this week. Over the next two weeks steelworkers will cast their votes on whether to ratify or reject the new contract. The USW said it expects to count ballots on February 1.
The USW has urged the membership to ratify the deal with US Steel. "This is an agreement that we believe is right for the time in which we find ourselves," wrote the negotiating committee in the Summary introduction. The USW described the difficulties facing the U.S. steel industry:
"The steel industry and basic commodity industries across our nation have been under a relentless attack from unfairly and illegally sourced imported products. We are under a constant attack, up and down the list of steel grades and across the end use markets…."
"For the largest of the countries dumping steel in the U.S. market there is no bottom. Their export pricing and volumes are not based on market economics, but an effort to preserve their own domestic employment levels and overcapacity. For our domestic steelmakers it is a downward spiral with no end in the near future."
The Committee said it was able to fight back against the steel company's attempt to "exploit the situation to seek deep concessions and making sweeping changes to our labor agreements."
"It was against this background that we reached the enclosed settlement, which we bring to your with a recommendation for its ratification," wrote the Committee. "We were able to hold the line and push back against deep concessionary demands while employing a strategy that allowed us to keep working and avoid a strike or lockout."
The new contract does not include any increase in wages but does bump up profit sharing from 10 percent to 15 percent when profits exceed $50 per ton shipped per quarter.
Workers will find some changes to health care benefits in the new contract. US Steel union workers will pay a deductible for the first time, $200/year for an individual and $400/year for a family. Out of pocket maximum remain the same as in the previous contract but copays will increase $5 to $10 dollars depending on the type of medical visit. Pension benefits are relatively unchanged.
Contract talks are continuing at ArcelorMittal and at Allegheny Technologies.

Latest in Steel Mills