Steel Products Prices North America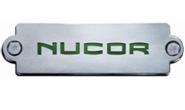 Nucor Increases Plate Prices by $40
Written by John Packard
March 15, 2016
---
This afternoon, Nucor's plate mill group advised their customers through the use of an emailed letter of their intention to raise spot plate prices $40 per ton. The increase was to be effective with new spot orders acknowledged for the week of April 9th production and beyond. They also advised that they would collect the full price increase announced on February 29th ($30 per ton).
This is the fourth price increase announced on plate products since early December 2015.
In each of the past three announcements flat rolled sheet prices were increased by a like amount within 24 to 48 hours of the plate announcement.
Latest in Steel Products Prices North America