Steel Mills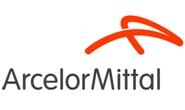 USW Releases Highlights of ArcelorMittal Tentative Agreement
Written by Sandy Williams
May 1, 2016
---
The United Steelworkers revealed highlights on Friday of its tentative contract with ArcelorMittal USA. The settlement followed eight months of negotiations while union members continued to work under the terms of the previous expired contract.
The new contract does not include a pay raise but does maintain the no premium status for health care benefits that the union sought.
The highlights of the new three year agreement are:
 – A three year agreement retroactive to September 1, 2015
 – A $2.5 billion capital expenditure program
 – Combined all the PIBs (Program of Insurance Benefits) into one with no premiums
 – Added Vision Coverage for all retirees at no additional cost
 – 90/10 heath care plan for active and retired members
 – Improved coverage for Legacy Retirees in the VEBA
 – Converted the fixed contribution into the VEBA to a variable contribution of 5% of EBIT paid quarterly
 – Improved the Inland DB pension with a 10 year certain (was a 5 year certain) and increased the multiplier to $105 for future years of service, both retroactive to January 1, 2016
 – Increased SPT pension contribution by $0.05 per hour per year (total of $0.15), retro to 09/01/15
 – Introduced a Hot Rolled Bonus program that pays quarterly when hot roll prices go above $600 per ton
 – Established a parental leave provision under FMLA
 – Established an experimental child care reimbursement program
 – Improved hiring preference for relatives of USW employees
 – Pre-Medicare retiree monthly contributions increase from $70 to $100
 – Medicare eligible retiree monthly contributions increase from $35 to $50
The proposed agreement, if ratified, will extend to September 1, 2018.

Latest in Steel Mills