Steel Markets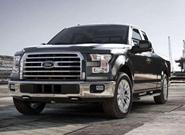 April Auto Sales Off to a Good Start for Q2
Written by Sandy Williams
May 3, 2016
---
U.S. automakers reported strong sales in April. WardsAuto expects the seasonally adjusted annual rate to reach 17.6 million units, surpassing last month's rate of 16.6 million and 2015's rate of 16.7 million. Volume sales for the month are expected to reach 1.51 million units exceeding the previous record for the month set in 2005.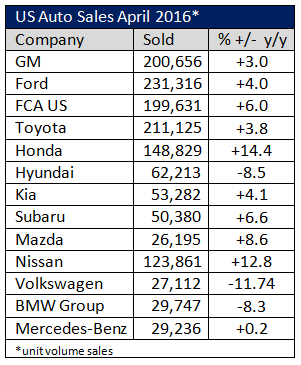 Sales showed some slowing in first quarter, but April strength could mean higher sales through the typically strong summer. On the other hand, many analysts think the industry is reaching its peak and will begin to weaken. Consumers tempted by low gas prices and interest rates, however, continue to upgrade to newer vehicles.
"It's a very nice rebound from the softness we saw in March," said Jeff Schuster, senior analyst with IHS Automotive in Troy, Michigan. "The U.S. economy is set up pretty well to weather the global slowdown. The next several months will be the real test."
Kelly Blue Book says the average new car price in the U.S. was $33,865 in April, up 1.9 percent from a year ago. U.S. light vehicle sales continue to be fueled by luxury SUVs and pick-up trucks.
"Following a disappointing March, we expect sales to get back on track in April," said Kelley Blue Book analyst Tim Fleming. "Increased fleet sales and rising incentive spending among auto makers remain the factors to watch, but retail demand appears to be holding steady, signaling the industry's strong run isn't over quite yet."
Latest in Steel Markets