Steel Markets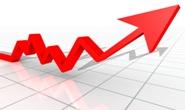 Dodge Momentum Index Gains 2.4 Percent in May
Written by Sandy Williams
June 8, 2016
---
The Dodge Momentum Index, a monthly measure of the initial report for nonresidential building projects in planning, rose 2.4 percent to 119.4 in May. The commercial sector led the increase with a 6.4 percent gain, offsetting the 3.4 percent decline in institutional construction planning.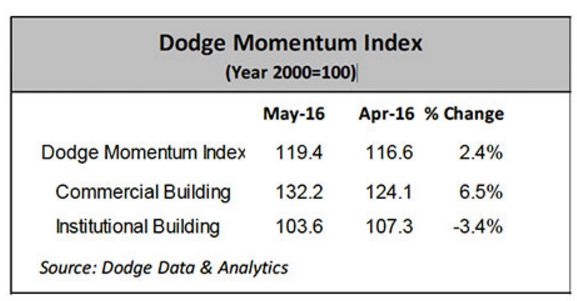 "May's increase places the overall Index 3.6% higher than its year-ago level, suggesting further growth in construction activity in 2016 despite the subdued first quarter GDP report and signs that lending standards are beginning to tighten for commercial projects," said Dodge Data & Analytics. "This recent improvement for commercial projects provides some evidence that construction plans are moving forward after the severe drop-off in planning that occurred with the financial market instability in late 2015. At the same time, institutional planning is 1.3% lower than it was in May 2015, settling back for now from the heightened activity reported in late 2015 and early 2016."
There were six projects in May with a value that exceeded $100 million, including two warehouses in Staten Island, NY and a neuroscience building at Stanford University.
Below is a graph showing the history of the Dodge Momentum Index. You will need to view the graph on our website to use it's interactive features, you can do so by clicking here. If you need assistance with either logging in or navigating the website, please contact our office at 800-432-3475 or info@SteelMarketUpdate.com.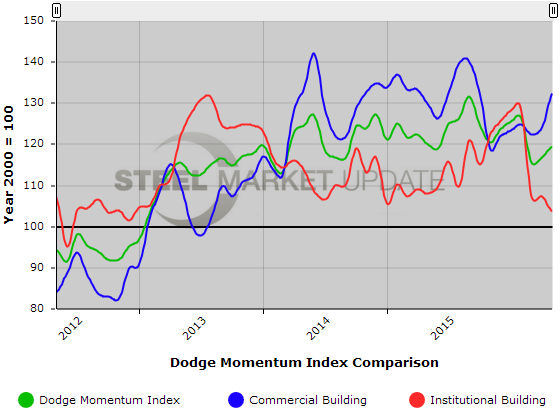 Latest in Steel Markets