Economy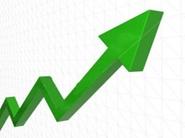 Empire State Manufacturing Index Rebounds in June
Written by Sandy Williams
June 15, 2016
---
Manufacturing in New York regained momentum in June. The Empire State Manufacturing Index surged 15 points to 6.01, a rebound from May's reading of negative 9.02.
The jump to positive numbers surprised economists who were expecting a reading near negative 5.0.
The new orders index shot to 10.90 from -5.54 and shipments pulled out of contraction for a reading of 9.32.
The inventory index moved from -7.29 in May to -15.31 in June, indicating that manufacturers drew down inventories during the month as demand for products increased.
Prices paid increase to 18.4 indicating that input prices continued to rise at a moderate pace. Selling prices were relatively stable at an index reading of -1.0.
Manufacturers were not hiring in June; the employment index came in at a reading of zero.
Looking ahead six months, survey respondents were more confident in their expectations. The future business conditions index rose six points to 34.8, its highest level of 2016. The index for future new orders gained almost 16 points and future shipments rose by 4.76.
Input and output prices are both expected to rise modestly in the coming months. Future capital spending rose from 3.13 to 11.22.
Employment levels and average workweek are expected to remain unchanged.
The Empire State Manufacturing Index is conducted monthly by the Federal Reserve Bank of New York.
Below is a graph showing the history of the Empire State Manufacturing Index. You will need to view the graph on our website to use it's interactive features, you can do so by clicking here. If you need assistance with either logging in or navigating the website, please contact our office at 800-432-3475 or info@SteelMarketUpdate.com.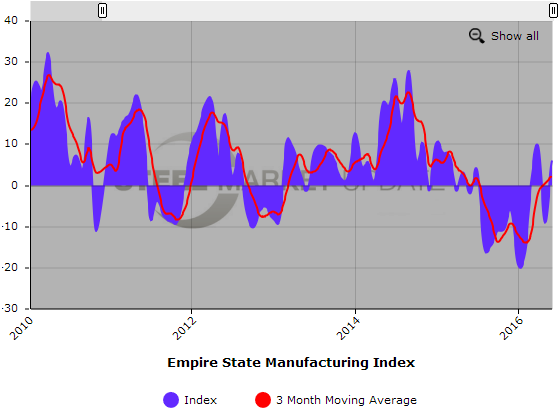 Latest in Economy