Final Thoughts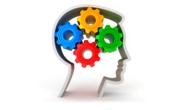 Final Thoughts
Written by John Packard
June 29, 2016
---
I happen to be traveling this week and weekend. I am in Maine where in my youth my family used to vacation. Maine is a beautiful state to visit if you have not been here.
I want to take a moment to wish all of my U.S.A. readers a safe and happy 4th of July weekend. We will all have a lot to reflect on with this being an election year and, well the "interesting" candidates we get to choose a president from this year.
To my customers in the rest of the world who are fretting about our election I remind you of the words attributed to Winston Churchill of England (although my research is suggesting that he never actually made this statement), "Winston Churchill once famously observed that Americans will always do the right thing, only after they have tried everything else."
As always your business is truly appreciated by all of us here at Steel Market Update. We will publish our next issue of SMU on Tuesday, July 5th due to the 4th of July Holiday here in the U.S.A.
John Packard, Publisher
Latest in Final Thoughts