Steel Markets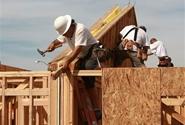 Construction Spending Dips in May but Robust for First Part of Year
Written by Sandy Williams
July 1, 2016
---
The Associated General Contractors of America report that construction spending fell 0.8 percent in May to $1.143 trillion. Most of the decline was due to lower spending in private nonresidential construction. The press release from AGC follows:
Construction spending dipped in May but posted strong, broad-based gains for the first five months of 2016 compared to the same period in 2015, according to an analysis by the Associated General Contractors of America. Association officials said the construction spending gains come amid signs that contractors are having an increasingly hard time finding qualified workers to hire.
"Mild winter weather in many regions early in 2016, followed by extreme rains in some locations in May, has probably distorted monthly spending patterns but shouldn't mask the robust widespread growth in demand for construction so far this year," said Ken Simonson, the association's chief economist. "It appears there will be plenty of activity in the remainder of 2016—if contractors can find the workers they need."
Construction spending in May totaled $1.143 trillion at a seasonally adjusted annual rate, 0.8 percent lower than the April total, Simonson said. He added that spending totals for April and March were each revised up by nearly 2 percent in today's report from the Census Bureau, casting doubt that the reported drop from April to May is accurate. He suggested the year-to-date increase of 8.2 percent for January through May 2016, compared with the same months of 2015, provides a truer picture of the industry's condition.
Private residential spending was virtually unchanged for the month and 9.9 percent higher year-to-date. Spending on multifamily residential construction increased 1.8 percent for the month and 24 percent year-to-date, while single-family spending fell 1.3 percent from April to May but rose 12 percent year-to-date.
Private nonresidential construction spending decreased 0.7 percent for the month but climbed 9.2 percent year-to-date. The largest private nonresidential segment in May was power construction (including oil and gas pipelines), which slipped 0.2 percent for the month but rose 9.4 percent year-to-date. The next-largest segment, manufacturing, lost 1.9 percent for the month and 0.8 percent year-to-date. Commercial (retail, warehouse and farm) construction declined 1.6 percent in May but climbed 8.6 percent year-to-date.
Public construction spending skidded 2.3 percent from a month before but was still up 3.8 percent for the first five months of 2016 combined. The biggest public segment—highway and street construction—edged down 0.2 percent for the month but was up 6.9 percent year-to-date. The other major public category—educational construction—retreated 5.4 percent in May but gained 8.6 percent for the combined January-May period.
Association officials said many firms are having a hard time finding enough workers to keep pace with the growing demand. They urged Congress to act on recently introduced legislation to renew the Carl D. Perkins Act, which provides federal funding for career and technical education programs that teach, among other things, construction skills.
"Passing a new Perkins act that includes increased funding and more flexibility for school officials to teach in-demand skills will help prepare more students for high-paying careers in construction," said Stephen E. Sandherr, the association's chief executive officer, noting the association has been pushing for action on the legislation as part of its Workforce Development Plan.

Latest in Steel Markets