Shipping and Logistics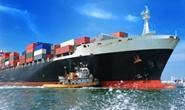 Logistics Update: Lock Closures Causing Problems on Rivers
Written by Sandy Williams
July 5, 2016
---
Spot market prices continue to rise in the seaborne freight market according to the June MID-SHIP Report. As of July 4, the Baltic Dry Index was at 688, nowhere near its five year high on December 13, 2014 but well above its trough of 290 on February 11, 2016.
The BDI tracks shipping rates for dry bulk cargos like iron ore, coal and grain and is considered a barometer for global steel trade. The index is a composite of the Baltic Capesize, Panamax, Handysize and Supramax indices.
Ship overcapacity and steep losses by carriers led to an increase in vessel scrapping over the past several months. In April 3.7 million tons were scrapped followed by 2.4 million tons in May, according to MID-SHIP. So far in the first two weeks of June less than ten vessels were scrapped. MID-SHIP says it is disappointing news because "as we have mentioned in prior reports the first quarter scrapping levels needed to continue for more than just one quarter for the dry bulk market to see a sustainable recovery."
River
Repair on the guide walls at the entrance of the Industrial Locks on the Mississippi has caused delays of 24-36 hours for boats and barges. The lock is completely closed Monday through Thursday from 6:30 am to 5:45 pm and will be in effect from June 27 thru July 28. In August the locks will be completely closed for gate replacement and will last 120 days. The long detour through Baptiste Colletee is prompting higher premiums from barge lines.
On the Arkansas River, the Webber Falls Lock will be completely closed between August 24 through September 11 and the David Terry Lock from August 29 through September 4.
Trucking
Dat Solutions reports the load to truck ratio on flatbed freight decreased 3 percent to 17.6 loads per truck during the week of June 19-25. Volume was strongest in the Southeast in Tampa followed by Savannah, possibly related to an increase in port traffic.
The national average flatbed rate was $1.95 per mile during the time period. Rates were lowest in California at $1.85 per mile and highest in the Baltimore area at $3.01 per mile. Diesel fuel prices were unchanged at $2.43 per gallon.
Writes MID-SHIP, "As the market continues to be depressed, the national average for spot freight rates remains unchanged. The demand for downward pressure on freight rates continues to be a daily occurrence. This market continues to be in favor of the shipper."
Rail
Rail traffic for the week ending June 25, 2016 totaled 526,161 carloads and intermodal units, down 3.9 percent year-over-year, according to the Association of American Railroads.
Total carloads for the week were 257,965 carloads, down 5.2 percent compared with the same week in 2015, while U.S. weekly intermodal volume was 268,196 containers and trailers, down 2.7 percent compared to 2015.
Great Lakes
The Lake Carriers Association provides a monthly report on cargo movement on the Great Lakes. In May, US-flag Great Lakes freighters moved 9.5 million tons of cargo, down 12.5 percent from a year ago. Cargo volume was 5 percent below the month's 5-year average.
Iron ore cargos for the steel industry were down 12.4 percent y/y to 4.7 million tons. Coal shipments to power plants and steel mills fell to 1.4 million tons, a decrease of nearly 28 percent. Limestone loads for construction projects and steel production totaled 2.9 million tons, a virtual repeat of a year ago.
At the end of May, year-to-date U.S.-flag carriage was 20.9 million tons, a decrease of 2 percent compared to the same point in 2015. Iron ore cargos were up 7 percent, but coal cargos down 28 percent. Limestone shipments were essentially on pace with a year ago, according to LCA.

Latest in Shipping and Logistics