Steel Products Prices North America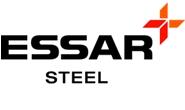 Essar Steel Minnesota Files for Investigation of Cliffs
Written by Sandy Williams
August 27, 2016
---
Essar Steel Minnesota has requested an investigation of Cliffs Natural Resources for violation of antitrust laws. Lawyers for the company filed a motion in bankruptcy court claiming that Cliffs CEO Lourenco Goncalves interfered with state mineral leases and contract negotiations with ArcelorMittal in an effort to thwart the completion of Essar's iron ore plant.
The motion also accuses the state of refusing to extend the repayment deadline of grant funds to Essar because of lobbying efforts by Cliffs.
The motion states, "It appears that as a result of Cliffs' lobbying efforts and communications with State officials against the ESML project, the State of Minnesota determined it would not continue to work with the Debtors to allow them the time necessary [to] complete the Project."
Governor Mark Dayton terminated the mineral lease agreement with Essar Steel Minnesota when the company failed to meet a July 1 deadline to pay its debts and prove it could finance the completion of the taconite operation. The July 1 deadline had been extended from May 1. Dayton said the company had been allowed ample time to meet its obligations.
Goncalves made no secret of Cliff's interest in obtaining the mineral rights to the Nashwauk site in order to establish its own operations. Cliffs plans to take over the lease as soon as Essar vacates the premise and, in the second quarter earnings call, Goncalves said a DRI facility is on the company's to-do list.
When Cliffs secured the 10 year pellet supply agreement with ArcelorMittal as sole provider it was a severe blow to Essar. The offtake agreement between Essar and ArcelorMittal ended May 27 and Cliffs picked up the contract on May 31. Essar claims it had a tentative agreement with ArcelorMittal to begin supplying pellets July 1, 2016 and was trying to work out an extension for the production date when the contract was pulled.
Lawyers for Essar say that losing the ArcelorMittal contract was due to Cliffs' interference well before ArcelorMittal terminated its offtake agreement with Essar.
"It is highly unlikely that ArcelorMittal would have terminated its offtake agreement with ESML, and, in the span of 4 days, negotiated from scratch an entirely new agreement with Cliffs," wrote the lawyers in the motion. "In all likelihood, ArcelorMittal and Cliffs were in discussions well in advance of ArcelorMittal's termination of its offtake agreement with ESML."
Essar is also contending that the mineral lease termination is invalid because Essar filed for bankruptcy at 11:30 am on July 8, a half hour before the lease termination at 12:01 pm. The Minnesota Department of Natural Resources is working to extricate the leases from the bankruptcy procedures, said Dayton.
Essar Steel Minnesota owes an estimated $1.1 billion to creditors compared to $208 million in property and assets. According to financial filings, Essar has a total of 324 creditors ranging from employees to foreign banks.
Essar lawyers want Cliffs' pellet production, market share and communications with ArcelorMittal investigated for possible antitrust behavior and have requested that documents on 38 different topics be handed over by Cliffs.
Objections to the request are due by August 30 and a court hearing is scheduled for Sept. 20.
NOTE: Steel Market Update publisher, John Packard, will be sitting down with Lourenco Goncalves for a frank discussion at our 6th Steel Summit Conference in Atlanta on Tuesday of this week.

Latest in Steel Products Prices North America