Steel Products Prices North America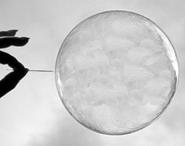 Service Center Spot Prices: A Repeat of 2015?
Written by John Packard
September 11, 2016
---
Manufacturing companies and steel service centers concur about the status of spot steel pricing out of the service centers, spot flat rolled steel prices are dropping.
Manufacturing companies reported rising spot prices during the entire second quarter and very early in the third quarter.  We saw spot pricing out of the distributors begin to wane by the middle of July and the manufacturing companies reported decreasing spot prices beginning in earnest by the middle of August and now again in early September.
In our most recent survey 39 percent of the manufacturing companies reported spot prices out of their distributor suppliers as decreasing with only 5 percent reporting rising prices out of their suppliers.
Service centers showed similar results with 45 percent of their respondents reporting lowered spot prices with only 3 percent reporting prices as rising. What is important from SMU perspective is the graphic below. As you can see by the publically available price increase announcements out of AK Steel, successful announcements come during two periods:
1) That point in time when service centers "capitulate" which is the point in time when at least 75 percent of the service centers are reporting their company as lowering spot prices to their end customers.
2) When the service centers support the drive for higher prices as they did during the first quarter and even more so during the second quarter 2016.
Since the beginning of the 3rd Quarter (with signs of the change by mid June) service centers stopped supporting higher prices and, beginning in mid-August 2016, the distributors were clearly looking to move off inventory. One way to move inventory is to drop your spot prices in order to be more competitive against the competition.
SMU does not expect any domestic mill price announcements until we get to a point of capitulation within the service center ranks. Last year that happened by the middle of 4th Quarter and the first price increase announcements were made by the domestic steel mills in early December 2015. Will we see the same scenario this year? That is just one of the trends we are watching carefully through our surveys as well as the direct contacts we have with buyers and sellers of flat rolled steel. Stay tuned.

Latest in Steel Products Prices North America