International Steel Mills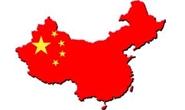 China Steel Merger Creates 2nd Largest Producer in World
Written by Sandy Williams
September 20, 2016
---
Baosteel and Wuhan Iron and Steel (WISCO), the fifth and eleventh largest steel manufacturers in the world, are merging to form a new entity, China Baowu Iron and Steel Group. The combination of assets will give the new company an estimated 60 million tons of capacity, placing it as second largest producer behind ArcelorMittal.
Both companies have struggled with plummeting profits in the past year as domestic demand dwindled and trade suits slowed exports. Shanghai Daily estimates that the market value of the new group will be $16.3 billion with total assets of approximately $105 billion.
Ansteel and Benxi Steel Group will be the next two Chinese steel manufacturers to restructure according to reports by Shanghai Securities News. Both have suspended trading in anticipation of a merger announcement. Ansteel and Benxi are currently rated as the world's 7th and 21st largest mills, respectively.
Restructuring to Reduce Capacity
The restructuring of China's steel mills is part of a government initiative to curb overcapacity. China has vowed to reduce its 1.2 billion tonnes of capacity by 100-150 million tonnes by 2020. According to Chi Jingdong, Deputy Director of the China Iron and Steel Association, the government wants to consolidate 60-70 percent of the nation's steel mills into 10 mega mills.
The mergers will create a monopoly in the China steel market which theoretically should allow the steel giants to control production. Whether the targeted capacity reductions can be achieved is still a matter of debate by analysts. According to World Steel Association, China crude steel production through July 2016 was 466.5 million tonnes, compared to 468.7 million tonnes in the same period in 2015. However, monthly production since March 2016 has been higher than corresponding months in 2015.

Baosteel previously announced a capacity reduction of 9.2 million tons over the next three years but recently pushed that number to 12.2 million tonnes. WISCO plans to reduce capacity by 4.42 million tons.
Analysts, however, point to new plants that the two steel manufacturers have built in recent years to replace outdated ones. The more efficient plants could mean new capacity being added rather than reduced. There continue be questions about accuracy of data from China and whether closure of mills, especially so called "zombie" mills, will have any effect on China's actual steel production. Unless domestic demand increases, many fear the mega mills will use their leverage to increase exports in markets around the world.
Qin Jiawei, Hangzhou-based analyst with Xinhu Futures thinks otherwise. "I don't think these mergers will be able to change the current market status of the world's steel industry," he told news agency AFP, adding that high-end markets would still be dominated by foreign companies.
"China's high-end steel products don't have the competitiveness in the international markets. It's not the size of the company that counts. You can't change the global steel market by just adding them up."

Latest in International Steel Mills