Steel Markets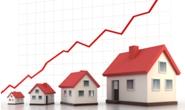 Existing Home Sales Soften in August
Written by Sandy Williams
September 21, 2016
---
Existing home sales declined for the second month in a row, falling 0.9 percent to a seasonally adjusted annual rate of 5.33 million in August. The National Association of Realtors suggests higher home prices and tight inventory kept buyers at bay last month, despite low mortgage rates.
"Healthy labor markets in most the country should be creating a sustained demand for home purchases," said Lawrence Yun, NAR chief economist. "However, there's no question that after peaking in June, sales in a majority of the country have inched backwards because inventory isn't picking up to tame price growth and replace what's being quickly sold."
Added Yun, "Hopes of a meaningful sales breakthrough as a result of this summer's historically low mortgage rates failed to materialize because supply and affordability restrictions continue to keep too many would-be buyers on the sidelines."
The median price for existing homes increased 5.1 percent year over year in August, to $240,200. Inventory fell 3.3 percent to 2.04 million existing homes for sale. Inventory is down 10.1 percent from August 2015 and has declined for 15 months in a row. At the current sales pace, inventory is at a 4.6 month supply, down from 4.7 months in July.
"It's very concerning to see that inventory conditions not only show no signs of improving but have actually worsened in recent months from their already suppressed levels a year ago," added Yun. "While recent data from the U.S. Census Bureau (link is external) shows that household incomes rose strongly last year, home prices are still outpacing incomes in many metro areas because of the persistent shortage of new and existing homes for sale. Without more supply, the U.S. homeownership rate will remain near 50-year lows."
Single family home sales dropped 2.3 percent in August and was at a median sales price of $242,200. Condos and co-op sales jumped 10.5 percent to a SAAR of 630,000. Median price was $225,100, 3.7 percent higher year-over-year.
Existing home sales increased 6.1 percent in the Northeast in August. Sales in the Midwest declined less than 1 percent while sales in the South fell 2.7 percent, and in the West 1.6 percent.

Latest in Steel Markets