Final Thoughts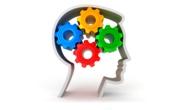 Final Thoughts
Written by John Packard
October 3, 2016
---
It is anything but a normal working day here on the east coast of Florida. Hurricane Matthew is forecast to be within 65 miles of my doorstep come Thursday and Friday of this week so today has been spent preparing to evacuate. No sense playing with Mother Nature. SMU HQ will be closed on Wednesday, Thursday and probably Friday but our phones are being forwarded to our Georgia office and Brett Linton.
We now have a waiting list for our Steel 101 workshop in Memphis, Tennessee. Our attendee list is the most interesting I have ever seen with people coming from as far away as Santiago, Chile. Our next workshop will be in late January/early February and we expect to have details in the coming days.
Also, please note that John Eckstein (metallurgist and Steel 101 instructor) and myself will be conducting a two-hour "mini" Steel 101 workshop at FABTECH in Las Vegas, Nevada on Friday, November 18th.
We are also attending the ASD Annual Meeting which will also be in Las Vegas beginning on the 17th.
I will be reporting from the other side of the state of Florida on Thursday.
As always your business is truly appreciated by all of us here at Steel Market Update.
John Packard, Publisher
Latest in Final Thoughts