Steel Mills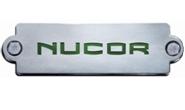 Nucor Upgrades Natural Gas Supply Agreements
Written by Sandy Williams
October 4, 2016
---
Nucor announced Tuesday that it has restructured its natural gas supply agreements to improve access to a long-term supply of natural gas.
Nucor purchased 49 percent of Encana's leasehold interest of 54,000 acres in the South Piceance Basin. In addition, Nucor and Encana have terminated the two Carry and Earning drilling agreements from 2010 and 2012 and Nucor has sold Encana its 50 percent interest in Hunter Ridge Energy Services.
The Piceance Basin is a tight sands formation in Northwest Colorado that lies at depths between 6,000 and 10,000 feet and is rich in natural gas.
The transaction provides Nucor full discretion on its participation in all future drilling capital investment as well as retaining all existing producing wells it currently owns. The cancelation of the drilling agreements eliminates all future carry capital and all contingent liabilities which should result in lower unit cost for any future drilling, said Nucor.
Long-term agreements have been made with existing third party gathering and processing service providers to support Nucor's operating wells and potential well developments on the 54,000 acres.
"These transactions give both companies capital flexibility. In addition, they preserve Nucor's long-term access to low cost gas resources in support of Nucor's raw material strategy. We think this transaction is a win-win for both companies," said John Ferriola, Chairman, CEO and President of Nucor.

Latest in Steel Mills