Steel Products Prices North America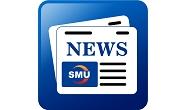 Magnetation Ending Operations
Written by Sandy Williams
October 7, 2016
---
Final approval was received from a federal bankruptcy judge on Thursday to wind down operations at Magnetation's iron ore plant in Grand Rapids, MN and pellet plant in Reynolds, IN.
"Now, our focus shifts to safely shutting down the Pellet Plant and Plant 4 in order to preserve their value for a potential buyer of the plants," said Magnetation President Matt Lehtinen in a statement. "We are grateful for the contributions of the hundreds and hundreds of people over the last five years on this pioneering effort. We are hopeful that a buyer of the plants will be secured so that all stakeholders can look forward to a better future."
Magnetation LLC, opened in 2008 using an innovative process to recover high-quality iron ore concentrate from previously abandoned iron ore waste stockpiles and tailings basins. At its peak the company employed more than 500 workers. A crash in iron ore prices led to a Chapter 11 filing under the U.S. Bankruptcy Code in May of 2015. From 2015 to 2016, the company idled its Minnesota iron ore concentrate plants in Keewatin, Bovey and Chisholm. The remaining Minnesota and Indiana plants employed approximately 245 workers.
Under a settlement agreement, AK Steel will pay $32 million to end its pellet agreement with Magnetation. Assets of the plants will be sold to pay creditors.
Latest in Steel Products Prices North America