Steel Markets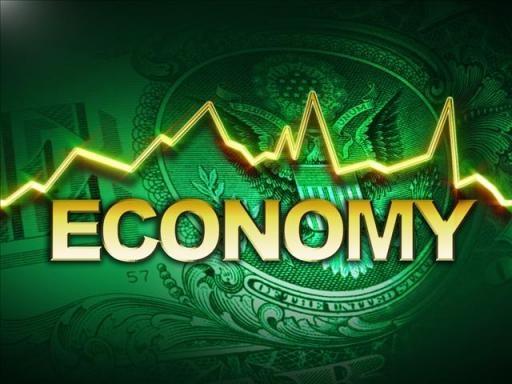 Dodge Momentum Index Breaks 5 Month Streak in September
Written by Sandy Williams
October 10, 2016
---
The Dodge Momentum Index dropped 4.3 percent in September to a reading of 129.0 after making gains for five consecutive months. A reduction in institutional planning drove the decline, falling 5.3 percent last month. Planning for commercial construction projects declined 3.6 percent from August.
Writes Dodge Analytics: "Even with the recent volatility on a month-to-month basis, the Momentum Index continues to trend higher, signaling that developers have moved plans forward despite economic and political uncertainty. With the September release the Momentum Index is 5.1% higher than one year ago. The institutional component is 5.4% above its September 2015 reading, while the commercial component is up 4.9%."
There were five projects exceeding $100 million that entered the planning stage in September. A $200 million office tower in Chicago and a $150 million Marriot hotel in Irvine, CA led the commercial building sector, while hospitals in Evanston, WY and Salt Lake City, UT led institutional planning.
The Dodge Momentum Index, published by Dodge Data & Analytics, is a monthly measure of the first (or initial) report for nonresidential building projects in planning which have been shown to lead construction spending for nonresidential buildings by a full year.
Below is a graph showing the history of the Dodge Momentum Index. You will need to view the graph on our website to use its interactive features, you can do so by clicking here. If you need assistance logging into or navigating the website, please contact our office at 800-432-3475 or info@SteelMarketUpdate.com.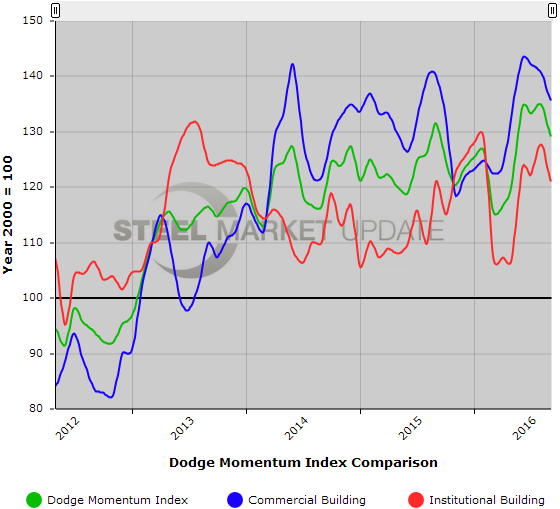 Latest in Steel Markets