Economy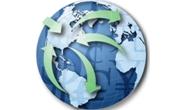 Global Steel Demand to Grow 0.5% in 2017
Written by Sandy Williams
October 11, 2016
---
The World Steel Association (worldsteel) released its Short Range Outlook for 2016 and 2017. According to the new report, global steel demand will increase by 0.2 percent to 1,501 million tonnes in 2016. Steel demand contracted by 3.0 percent in 2015. The 2017 forecast is for global steel demand to grow 0.5 percent to 1,510 million tonnes.
Worldsteel says continued weak global investment is holding back stronger steel demand recovery.
Commenting on the outlook, Mr. T.V. Narendran, Chairman of the worldsteel Economics Committee said, "The steel industry environment remains challenging, with escalated uncertainties driven by geopolitical situations in various parts of the world. Recently the UK referendum outcome has further raised uncertainty on the long-awaited recovery of investment in the EU."
China had a better than expected forecast for steel demand, said Narendran, but is projected to decline -1.0 percent in 2016 followed by -2.0 percent in 2017. The country is moving away from investment driven growth and the government is working to rebalance the economy with infrastructure spending and stimulus measures for real estate and automotive. China's GDP growth in 2016 is expected to be at its lowest level since 1990.
Emerging and developing economies, excluding China, said Narendran, are "expected to accelerate to show 4.0 percent growth in 2017 thanks to the resilient emerging Asian countries and stabilization of commodity prices."
Worldsteel forecasts EU steel demand recovery to remain on tract despite the Brexit referendum by the UK. UK steel demand is likely to diminish as a result of the referendum but long term results are difficult to predict says worldsteel.
In the U.S., steel demand continues to be weaker than normal, despite the strengthening of the U.S. economy. Worldsteel notes the strong dollar has hurt the manufacturing sector and the downturn in the oil and gas industry continues to be a drag on steel demand.
Japan also is facing stress on steel demand growth due to appreciation of the yen and structural issues.
Developed companies can expect steel demand to increase by 0.2 percent in 2016 and by 1.1 percent in 2017.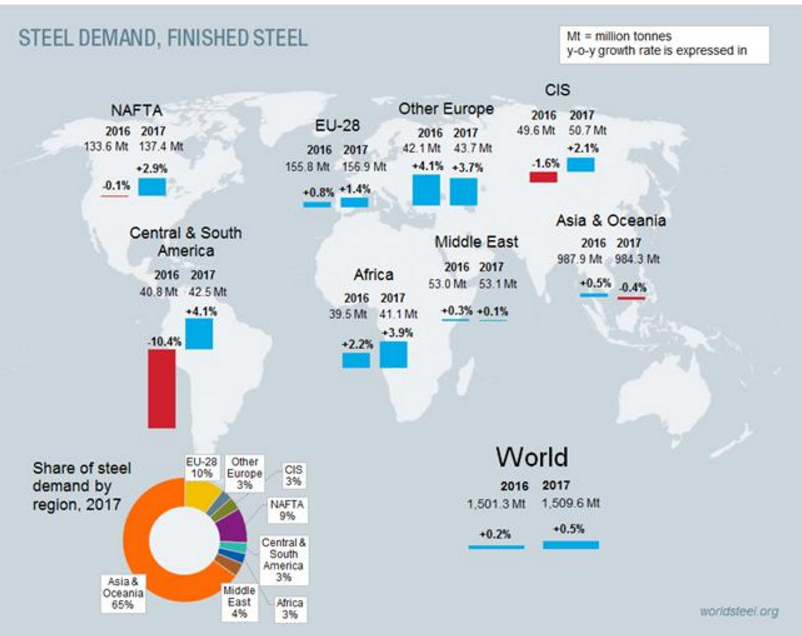 Latest in Economy