Steel Products Prices North America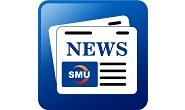 Nucor Announces Plate Price Increase
Written by John Packard
October 13, 2016
---
Nucor Plate Mill Group began advising their customers on Tuesday of their intention to raise carbon and alloy plate as well as heat-treated plate prices. The mill advised their customers in an emailed letter with the following (reaction to the increase comes after the Nucor letter below):
October 11, 2016
To our Valued Customers,
Effective immediately, the Nucor Plate Mill Group will increase transaction prices on all new orders for carbon, alloy and heat-treated plate by the following minimum amounts:
Carbon and Alloy Plate: $30/ton
Heat-Treated Plate: $30/ton
We reserve the right to review and re-quote any offers that are not confirmed with either a Nucor sales acknowledgement or written acceptance by both parties. Please contact your Nucor District Sales Manager regarding pricing and availability.
Thank you for your continued support of the Nucor Plate Group.
Sincerely,
Phil Bischof
Randy Charles
Jeff Whiteman
Nucor Plate Mill Group Sales Managers
Reaction to Nucor Plate Price Increase
We asked a number of plate buyers what they thought of the Nucor plate price increase announcement and this is what we got back:
"I don't yet know, In talking to [plate mill name removed] today, they weren't clear and I think reading between the lines, they don't see a demand change as yet. They DO believe we are at a bottom both from a demand standpoint as well as price. My guess is that they would like to join in going up if it looks viable. I think they'd selfishly like to see an increase in orders first, which might be easier if they find Nucor holding the line higher…" Service center
"I expect Nucor to have a tough time collecting this increase.  Lead-times are too short and demand isn't pushing them out at all.  I just think it is bad timing to put out an increase.  Current pricing is around $24.00/cwt fob Midwest mill for discrete plate for orders of 500 tons.  You could probably do better if ordering more.  I am not sure if either of the mills will follow.  Talked to both of them and they are still gathering information.  If they don't support it, then it is DOA.  Even if they do, it comes down to discipline and I am not sure all of them will hold the line long enough to get something pushed through.  Demand has stayed consistent for us for the last few months.  I do expect it to slow down as we go through Nov. and Dec. for seasonal reasons.  I would expect that Q1 demand would be the same as we are seeing today.  I do not expect any significant increase or decrease at this time." Service center
A service center who told SMU that they did not believe the price increase would stick nor would the other plate producers follow the Nucor lead also told us, "In fact, I think that the other plate mills aren't convinced that this doesn't go down further [plate prices]."

Latest in Steel Products Prices North America