Steel Mills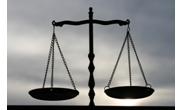 SDI, Nucor and SSAB Agree to Settlement in Price-Fixing Suit
Written by Sandy Williams
October 20, 2016
---
The final three holdouts in the Standard Iron Works v. ArcelorMittal et al. antitrust litigation have come to a settlement.
Steel Dynamics, Nucor and SSAB have agreed to settle price-fixing claims for a combined total of $30 million.
Steel Dynamics issued an announcement on Tuesday that it will pay $4.6 million in the class action suit brought in 2008 by direct steel purchasers. The suit initiated by Standard Iron Works et al. alleged that ArcelorMittal, US Steel Corp, Commercial Metals Co., AK Steel, Gerdau-Ameristeel, Nucor, SSAB and Steel Dynamics conspired to fix prices for steel.
Settlements were reached for all but SDI, Nucor and SSAB. This week's settlement by the three steel manufacturers requires preliminary and final approval by the Court.
"While we had great confidence that we would prevail on the facts and the law, we felt it was prudent at this time to exit this costly, protracted and distracting litigation," stated Mark Millett, President and Chief Executive Officer. "We maintained at all times that the lawsuit was without merit and that we did not conspire to limit steel production. To the contrary, the facts amply demonstrated that we both increased existing production and expanded our production capabilities during the relevant time period, and we believe plaintiffs ultimately recognized these facts."
Nucor Corp. has entered into a proposed settlement with the plaintiff class for $23.4 million subject to court approval.
A spokesperson for Nucor said, "The settlement does not contain and should not be interpreted as any admission by Nucor of any wrongdoing. Nucor has always believed and continues to believe that the allegations made in this case have no basis in fact, at least as to Nucor. Nucor did not engage in any in anticompetitive activities with respect to the production and sale of steel.
"This settlement was a business decision driven by the desire to avoid further defense costs, management distraction, and uncertainty associated with continued litigation of this already protracted case, which concerns events a decade ago. The settlement amount is a small fraction of the claimed damages."
The SSAB portion of the settlement came to $2 million. SSAB issued the following statement:
"SSAB has agreed to settle the antitrust claim brought by the class of direct purchasers for a payment of $2 million. We continue to strongly deny any liability or wrongdoing and believe the plaintiffs' claims are without merit. We have agreed to a settlement in order to avoid further litigation costs, alleviate distraction of our management team and better deploy our resources.
"SSAB believes the negotiated settlement of $2 million is less than what it would cost to continue to defend the case should it proceed to trial. This settlement does not resolve the separate lawsuit brought by a class of indirect purchasers. SSAB intends to continue defending against those claims, which we believe are without merit."
Previous settlements in the case included: US Steel, $58 million; ArcelorMittal, $90 million; AK Steel, $5.8 million; Gerdau, $6.1 million; and CMC, $4 million.

Latest in Steel Mills