Steel Products Prices North America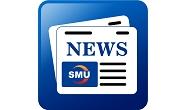 More Mills Announce Increases: Base Price Levels for "Every Day Business" Being Established
Written by John Packard
October 25, 2016
---
On Friday morning US Steel got the ball rolling by announcing a $30 per ton price increase on all spot sales of flat rolled steel (hot rolled, cold rolled and coated products). Before the afternoon was out two other steel mills followed: Nucor and California Steel Industries.
On Monday a number of mills were heard from: AK Steel, NLMK USA, Essar Steel Algoma, USS/POSCO and ArcelorMittal USA all came out with similar announcements attempting to take flat rolled prices up $30 per ton.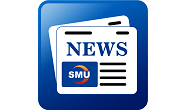 Steel buyers are advising Steel Market Update that many customers placed orders on Friday at the "old" numbers. A number of the steel mills are advising us that a surge of orders were placed on Friday so the exact impact on lead times is not quite yet known.
Based on the contacts SMU has had with buyers today – especially service center buyers – we are seeing a split developing within the distribution community as some buyers are firm believers the pricing will stick while others are not. The issue in the buyers 'minds are related to lead times which were quite short going into the announcement on Friday.
One buyer told SMU that a Nucor mill had quoted three weeks on specific orders placed on the 11th of October. On the 17th they received the ready notices on those orders (one week). Many buyers are skeptical as to exactly where lead times are today and believe we will have to wait one to two weeks in order to find out.
Most purchasing activity has stopped as buyers struggle to understand where market prices are at this time and if the mills will have the strength to get new prices to stick.
Based on comments being made by a number of service center buyers around the country, we are hearing hot rolled price offers at $490-$500 per ton ($24.50/cwt-$25.00/cwt) and cold rolled/coated being $700-$720 per ton ($35.00/cwt-$36.00/cwt). As always, there tends to be a range of prices that develop over time and we will report on those once they become apparent.
One very large national service center executive told us, "Where $470 had become the "any tons" number, $490 is the new any tons figure being quoted at the moment."
From the east coast another service center executive, when asked where spot base prices are at this moment told us, "Fuzzy but talking $25, $35, $35 cwt. No orders placed yet."
Here are just a few of the comments made to SMU during the course of the day today regarding whether the price increases will "stick" (be collected):
"It already stopped the downward slide AND I believe it will stick. I think it was a little early (HR not in Dec!!) but since USX announced Nucor will stick with it.  I expect another announcement to cement the first." Service center
"I am hearing that lead times are moving out, especially in the hot rolled market, at the domestic mills. Our issue is with incoming orders…very sparse.  No rhythm on incoming.  And when they come, the competitive numbers are really low. I expect the increase to stick.  Lower inventories and the longer lead times equate to strength in the marketplace.  And, at some point, the integrated mills will go broke if they don't get some of these price increases. I believe we are all going to wake up one day and wonder why we held off on buying and we create a surge in the mill business at higher prices." Service center
"Wow, I was sure surprised given short lead times.  Most of the service centers tell me their domestic reps are pretty sheepish in making attempts to support the company line." Trading company
"For certain, mill order rates were boosted following the announcements. I don't know that we'll know the answer to your question for another week or so, and see what happens to lead-times. I'm a little concerned that they pulled the trigger a bit early. We also need to see what happens to Scrap prices next week. However, the mills would be idiots to try and lower offer prices, as that would be in conflict with their price increase moves. In fact, I expect mills to be aggressive on scrap buys to start building inventories ahead of winter, and I think they would even be willing to bid scrap prices up in the process, to help cement the sheet increases. Given the amount of the overall supply of scrap that a few mills own and control, they in reality can make that happen if they choose to do so…there's no doubt that there's a chunk of orders that had been sitting on sidelines due heavily to very short lead-times. The question is, once those are placed do we add 1-2 weeks of lead-time and then stabilize, or do we see momentum build and see lead-times move further and add 3+ weeks from where we were? Unless we see the latter occur, I don't think we'll see follow-up price increases being implemented. However, we might see some renewed increase activity parallel with Scrap pricing in 1Q. I'm just a bit skeptical about conditions in the balance of 4th Qtr, and there still remain real concerns regarding demand." Service center
"It will stick as long as the order books actually improve and lead times move out a bit." Service center
"The mills were booking a lot of orders on Friday as well as yesterday [Monday]. There are very limited import offers and the price is up. Some of our customers booked their end of the year deals on Friday. Some of them waited as they thought prices would go lower. By Friday afternoon our customers started to react. To my knowledge they [domestic mills] are going to place the orders booked [at old prices]." Service center
"Market is stagnant and still plagued with uncertainty. Most buyers believe the domestic mills are attempting to stop the bleeding, however, there are fundamentals such as raw material prices, domestic production and low inventory levels that support the mill increase announcements. Two major mills have already pulled their pricing from last week off the table. It seems too early to panic, but the reoccurring 2016 theme of "mill discipline" just may allow the $30/T increase to stick." Service center
"I don't really [think price increases will stick]. I think this increase is only to stop the slide. We are just now beginning to get into December lead time and that is traditionally lowest pricing of the year." Service center
"The prices will go up. That is not an 'if' but that is a fact. But if customers wait too long to buy, we are going to have a market where production and inventories at the mill level will be low, and then in spring we will see a massive price run up again." Steel mill

Latest in Steel Products Prices North America