Steel Mills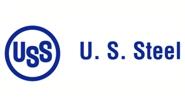 US Steel Reports Best Quarter Since 2014
Written by Sandy Williams
November 2, 2016
---
US Steel reported third quarter net earnings of $51 million compared to a Q2 loss of $46 million and Q3 2015 net loss of $173 million.
Net sales in third quarter increased to $2.7 billion, with $114 million in sales coming from the flat-rolled segment and $81 million from US Steel Europe. Sales benefited from higher spot and contract prices and an improved product mix.
Several planned and unplanned outages in third quarter hurt production which fell by approximately 125,000 tons. CEO Mario Longhi said it was more than one event that that impacted output. "It was a convergence of several things that happened in sequence. And in an operation like ours with the improved streamlined footprint that we have, when you have a half a day of an issue here, another half a day of an issue there, and it begins to compound, and it makes it more difficult with the absence of slack in the system to be able to recover more quickly."
Longhi called the unplanned events of third quarter a "journey of learning." When an analyst suggested perhaps the company was under spending on the capital side, Longhi disagreed and said US Steel has been investing appropriately. "We've been able to get to this point, because we've been doing all of the right things," he said. "The reality though is as we go into a different mix and we begin to operate under a much more tight condition, every single thing that impacts, we don't have the capacity to more quickly recover. What we do know, though, is that as we begin to operate in this different footprint, we're learning more things."
Operational issues will be a headwind for US Steel in fourth quarter as they continue to recover from the unplanned outages and complete planned maintenance.
Average realized price for the U.S. flat rolled segment was $718 per ton. US Steel shipped 2,535,000 tons of flat-rolled and produced 2,734,000 tons in third quarter. The capacity utilization rate at its U.S. flat-rolled facilities was 64 percent based on 17 million tons of annual capacity. Lead times are at four weeks for HRC and seven weeks for CRC and coated products.
Full year results for 2016 are expected to show a net loss of $355 million, adjusted EBITDA of $475 million, and be cash positive for the year. Flat rolled and European segments will outperform 2015 results and Tubular will be lower than last year.
The Gen 3 advanced high strength steels are being tested by customers and are expected to provide automotive customers with the best material for formability, fracture and corrosion resistance and tooling cost.
Planned outage and lower operating rates negatively impacted US Steel's mining operations. Pellet production at Minntac is providing current steelmaking requirements for the company. Keetac will not be restarted until sustainable demand for pellets supports efficient operation of the facility.
US Steel is expecting to have a pellet contract arrangement with Bedrock Industries to supply pellets to US Steel Canada. The pellet agreement will be market-based and the volume will depend on how much steel Lake Erie Works produces. It is estimated, that at a full run rate that would be close to 3 million tons. But Longhi noted that, "nobody is running full at this point in the cycle."
The agreement between US Steel and Bedrock Industries, Bedrock will give US Steel $125 million as a settlement for the company's $2.2 billion claim against US Steel Canada. The momentum on Bedrock's sale transaction is moving along well, said Longhi, and will hopefully have a resolution by year-end. "We want to collect our money and we want to start selling these guys pellets," said Longhi.
The tubular segment posted a loss of $75 million due to lower average realized prices and shipment volumes resulting from high import levels, low energy pricing and a decline in drilling activity. Longhi said the company is "planning for a very, very simple year," equivalent or a little better than 2016. As the energy market turns around, US Steel will be prepared with a full suite of products that will provide a lower breakeven cost.
The electric arc furnace project at Fairfield continues to be postponed until the oil and gas market improves. Longhi said other EAFs are in the future for US Steel to provide flexibility for the company but no decisions have been made yet.
With the industry running in the low 70 percent for capacity utilization, Longhi said there is no plan at this time to restart Granite City. Said Longhi, "We will try to make sure that what we do is in response to a stable market, better position to absorb capacity rather than create more disturbance…without the consumption being readily available."
Due to the antidumping and countervailing suit against Korea, POSCO has stopped supplying UPI (US Steel's joint venture with POSCO) and US Steel is now supplying some of their material. When asked if UPI incurs any added cost if it supplied by US Steel rather than POSCO, Longhi replied that UPI operates independently and is free to source its material from anywhere.
Said Longhi, "They have the freedom to choose to have their supply from anywhere. And I think this is part of what we strive to have overall, which is the free market, fair market, based on the rule of law where everybody participates in a way where proper competitive environment exists. It's the theme that we keep banging on all the time. We need to have a level playing field and, in that regard, UPI should have the freedom to operate any way they want from a supply perspective."
There was no indication from US Steel that POSCO was considering withdrawing from the partnership.
On the market in general Longhi had the following comments:
"Inventories continue to contract. They are in a position better than throughout the whole year. Certainly, we believe that prices have bottomed. As a matter fact, if you look around the world, the whole thing is turning. It's not just an isolated event this time around centralized only in North America. It really is the whole world has repositioned its fundamentals, and I think that that will be very positive for what we could see coming into the next couple of quarters.
"Even raw materials are also following the same kind of pattern, and particularly, not only North America but Europe is probably seeing the best moment we've seen in quite a while. Raw materials are going up in Europe, but there is probably a better alignment throughout the whole value chain or value creation in that regard. So I see a pretty strong momentum over there, the same way that we're expecting for here."

Latest in Steel Mills