Final Thoughts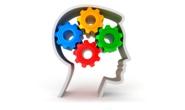 Final Thoughts
Written by John Packard
November 7, 2016
---
We are setting up this issue of Steel Market Update to be published at 11 PM Eastern Time. By then the polls will be closed in most, if not all, of the lower 48 states of the union. We may well know who will be the new President of the United States. Either way, whether your candidate wins or loses (or was never in the race) we will all be glad that on Wednesday we hopefully will be able to get back to doing business and praying for a united country.
Please take a moment to watch the video we included in this evening's newsletter in the Lourenco Goncalves article. The comments were made to Steel Market Update on August 31, 2016 and they still ring true, they are especially true, today.
We were swamped with trade case news, price increase announcements, import data and more today. Thursday we will do our best to help make sense of everything that we have been hearing and seeing.
By the way, just a reminder to those of you who want to get important news such as price increase announcements as quickly as possible. I do have a Twitter account #SMUsteel and I try to post price announcements there when they come out. I also try to place them in my LinkedIn group which is called Steel Market Update. From my group I am allowed to "push" one message per week if needed. I generally "push" the first price announcement and then recommend everyone pay attention to our SMU blog on our website as well as our newsletter.
When we have news happening quickly I like to try to put the information out for our members as quickly as possible. On the Home Page of our website we have the rolling articles at the top of the site. Those are posted with the newest articles at the top. If you are a subscriber all you need to do is to login to the website and click on the rolling article you wish to read.
Sometimes as the day goes on and the news gets clarified I will edit an existing article which will be published in the newsletter so our members get the most up to date information possible.
It is time for me to go watch the returns to see who will be the President but probably even more importantly who will control the House and Senate.
As always your business is truly appreciated by all of us here at Steel Market Update.
John Packard, Publisher

Latest in Final Thoughts