Steel Products Prices North America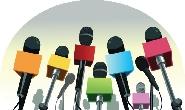 Steel Service Centers Spot Pricing Reverses Course
Written by John Packard
November 15, 2016
---
According to the results of our most recent flat rolled steel market trends survey, service center spot prices have taken a dramatic turn in response to the spat of domestic mill price increase announcements.
We have consistently seen, through the use of our surveys and our analysis of market price cycles, when flat rolled steel service centers are dropping their spot prices to their customers they reach a point of "capitulation." This is the point when 75 percent of the service centers responding to our survey are reporting there company as lowering spot prices, thus devaluing their inventories. We have found at this point the amount of pain associated with margins being squeezed (in many cases margins being totally removed) the distributors become receptive to a change in the market direction. This is accomplished through the domestic steel mills announcing price increases and the service centers then supporting those price increases. The first point of support is for distributors to raise their prices.
We can clearly see this phenomenon in the graphic shown below where during the middle of October 77 percent of service centers responding to our survey reported their company as lowering prices. Last week that number almost disappeared (3 percent) while 55 percent of the distributors reported their company as now raising prices.
Not shown on this graph is the third round of price increases which at the time of this writing (Tuesday AM) AK Steel had not yet followed. SMU expectation is for AK Steel and the other domestic steel mills to announce their own increases within the next few days.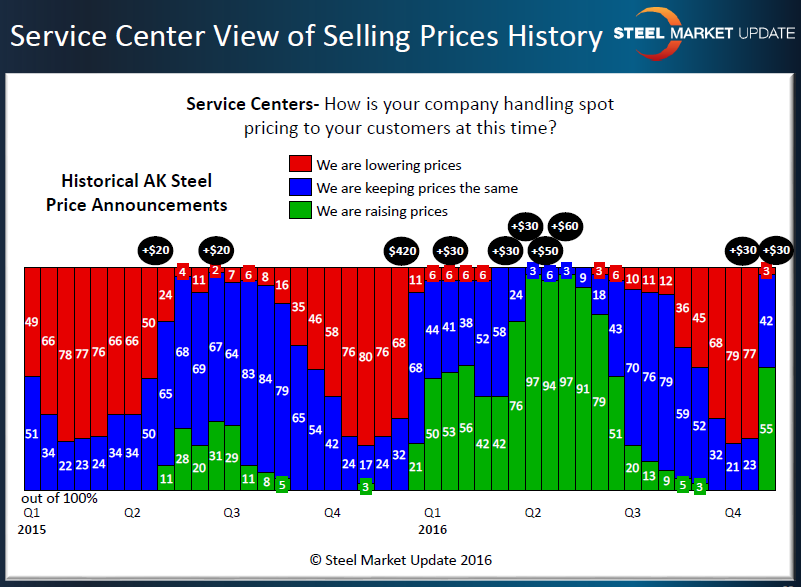 Latest in Steel Products Prices North America