Economy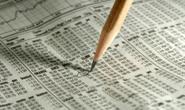 November at a Glance
Written by John Packard
December 1, 2016
---
The first thing that jumps out at you when reviewing the end of the month data for November is the pace of the price index averages as they push toward $600 hot rolled (which we believe we may hit by the end of the calendar year). Our monthly average at $522 per ton was $11 per ton higher than the CME settlement for the month.
Zinc prices were on the rise for the entire month, closing yesterday at $1.2267 per pound. We saw a high of $1.2707 per pound on Friday the 25th, the highest recorded daily price in our 5 year history.
Iron ore prices also rose throughout November, with 62% Fe Ore going for $72.2 per DMT on the last day of the month. See more on the rise of iron ore prices here on our website.
Service center inventory levels were reported by SMU to be 2.31 months of supply in the end of November.
Here is what some of the key data points looked like for the month.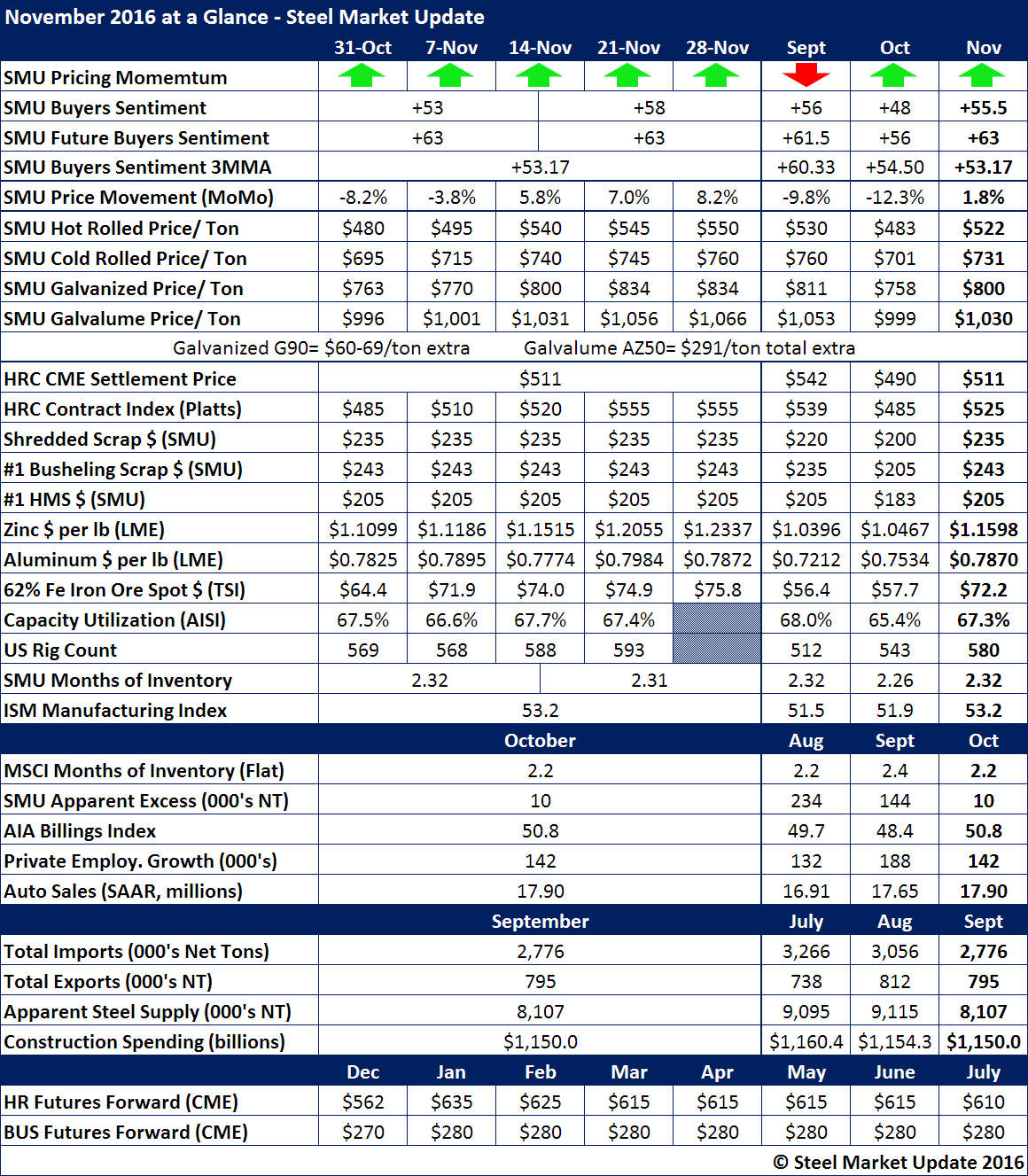 Latest in Economy