Steel Products Prices North America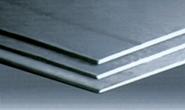 SSAB, Nucor & ArcelorMittal USA Announce Plate Price Increase
Written by John Packard
December 8, 2016
---
On Wednesday SSAB, Nucor and ArcelorMittal USA all announced a $40 per ton price increase on plate products.
In a letter emailed to their customers Nucor advised of their intention to increase plate prices with:
Effective immediately, the Nucor Plate Mill Group will increase transaction prices on all new orders for carbon, alloy and heat-treated plate by the following minimum amounts: 
Carbon and Alloy Plate: $40/ton
Heat-Treated Plate:  $40/ton
We reserve the right to review and re-quote any offers that are not confirmed with either a Nucor sales acknowledgement or written acceptance by both parties.  Please contact your Nucor District Sales Manager regarding pricing and availability.
Thank you for your continued support of the Nucor Plate Group.
ArcelorMittal USA informed their customer later in the day of their intention to follow SSAB and Nucor price moves.
Latest in Steel Products Prices North America